LED 4WD Work Light as reverse light.
At certain situation, you may find it is hard to back your vehicle safety and find that the normal reverse light on the back of a car is helpless in reversing or lighting up the area. They are not bright enough, or they are obstructed by something resulting in they can not illuminate a wide range of area that you need to see clearly for a safety reverse.

Image below is the compare of standard vehicle reverse lamp and our DIY LED Work Reverse Light.

Image1, standard reverse light illumination effect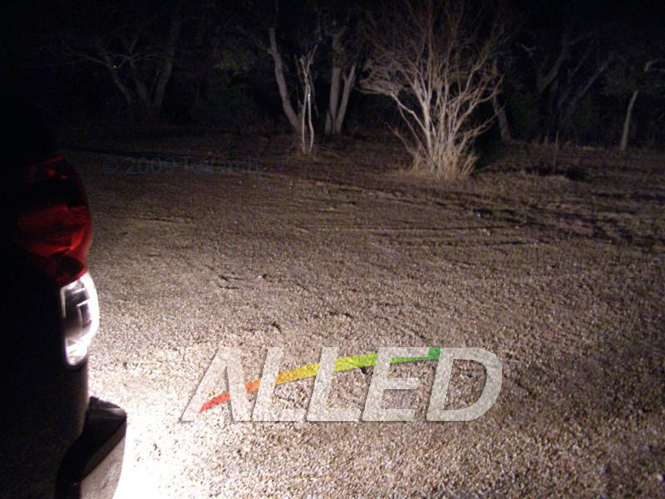 Image2,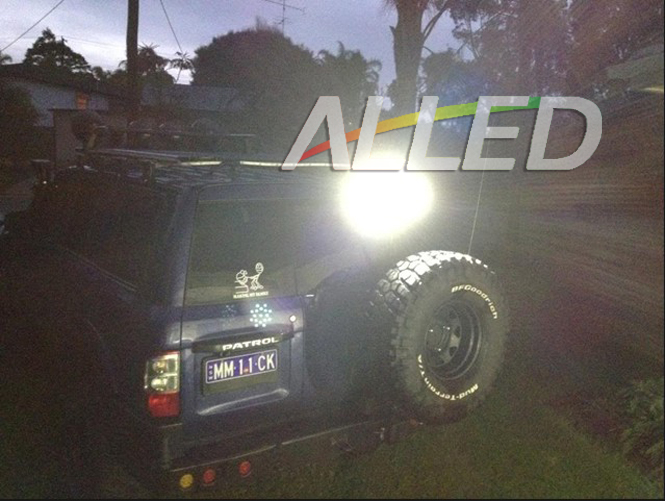 If a rear mounted tyre fitting was fixed, the standard reverse light may be restricted. Under this situation, it is a must to upgrade your reverse light so that the safety possibility won't be disturbed by the great shadow behind the vehicle.
This article is to share some information of how to upgrade your 4X4 reverse light to LED Work Light.

Step1, find a suitable position for your LED 4WD reverse light. As the questions of which position is great, it all depends as every vehicle is different.
When choosing the right position, you have to make sure that, the light won't be disturbed by the back tyre or it will not be damaged.

See the image below.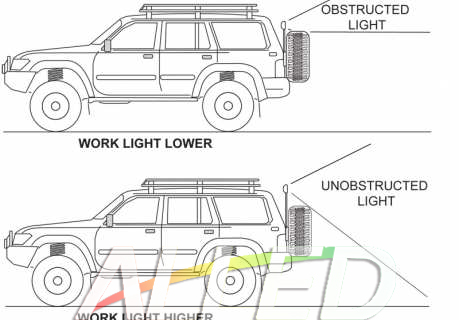 Just the position height that you mount the light will make a great difference. If you mount the light at a lower position, its light spread may be obstructed by the spare tire or something else. The beam pattern of the light would be limited to a certain degree.
In contrast, if you mount the light at a higher position, then the light will bypass the obstructed objects. See the below image, after bypassing the obstructed objects, the light provides a wide angle illumination.

Step2, the tight level should be taken into consideration too. Make sure that your mounted light will not move at corrosion and you can get them down for certain use when it is needed.


Step3,
wiring the light. Always disconnects all the electricity when do the wire connection and never get it connected unless you are sure that everything is OK. Any wires that are outside the cabin of the vehicle should be covered in a flexible conduit for extra protection and cable tied up high away from the exhaust system and any moving part of the 4WD.

Step 4, Run the wire and then find a suitable switch position on the dashboard area.

Step 5, after all finished, you can test the light. See it is creating great light output for your reversing purpose.