ALLED's LED Camping Light series usually include a cigarette connector/adaptor for power charging purpose. Some customer reflected that after years of usage, the light can not be lit up. After inspection, we found that, it is not the faulty of the light. Actually it is because of the fuse burnt. This article will show you how to change the fuse for simple steps.
Before changing the fuse, we want to explain what will cause fuse burning? The high voltage of the car battery will cause the fuse burning. Our LED Camping Light series are normally designed with a 12V- 15V input voltage requirement. If your car battery provides a high voltage, the fuse may be burnt. When you use an external power supply for car battery recharge, the inside voltage of the battery will be enhanced to above 15v for a specific length of time. Under this situation, if you plug in the cigarette connector for power charging, it may cause the fuse burning.
To avoid fuse burning, you are recommended not to use your light when the car battery is recharging.

Below is the step by step fuse changing method.

Step one: detach the red cap.

Step two: use a screwdriver to open the body of the cigarette connector. Then you can see the internal structure of the cigarette connector. Inside which you will find a little accessory with a transparent tube construction, which is the fuse(5X20MM) you need to replace.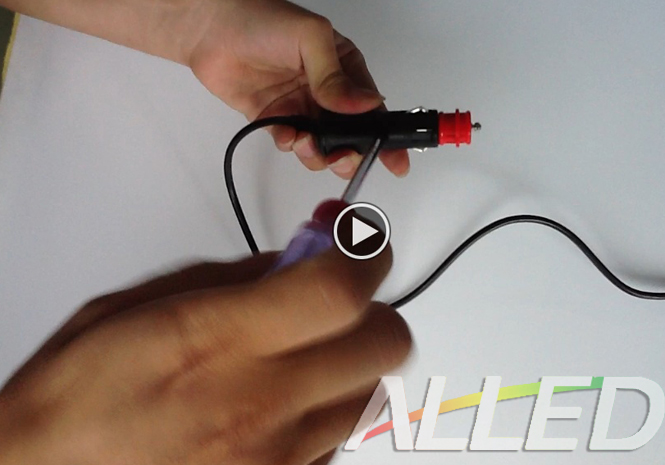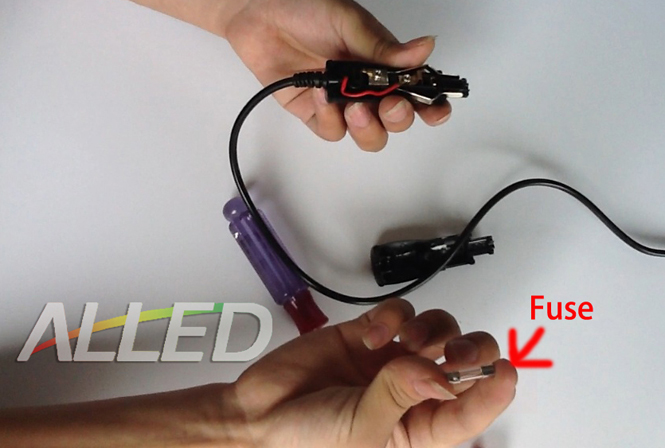 Step three: Replace a new fuse(5X20MM), and then insert the small fuse holder into the silver cap. Make sure that the back of the holder is towards the back of the cap.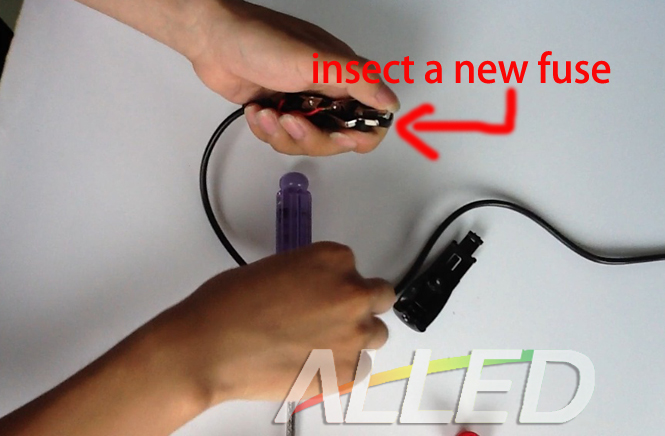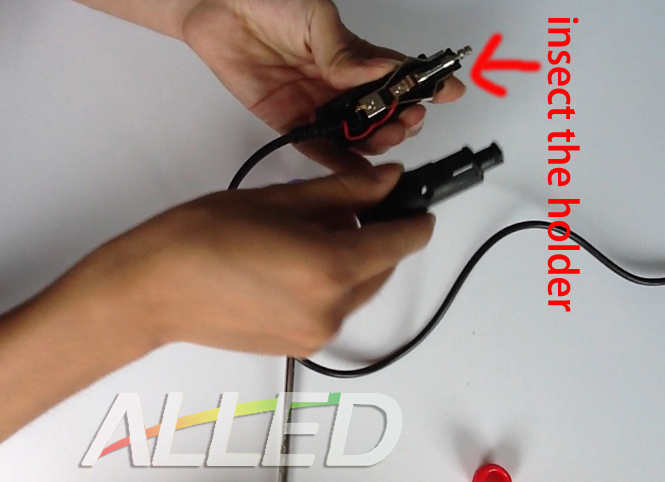 Step four: Put back the body plate, fix it by screwing. Put back the red cap for protection purpose. All finish.