1. LED Solar Camping Light Product Review.
Camping Lantern used to be very popular years ago, actually there are people who are still using it nowadays, though it's inconvenient to carry it with you, but some of the advantages one may consider. For campers, what advantages of the camping light do they care about most? High intensity camping light, portable to take, flexible and waterproof, good construction for easy installation of the LED lanterns according to perfect instructions. With a long life span, energy efficient and adaptable to various applications. Let's check it out and compare with professional LED lights.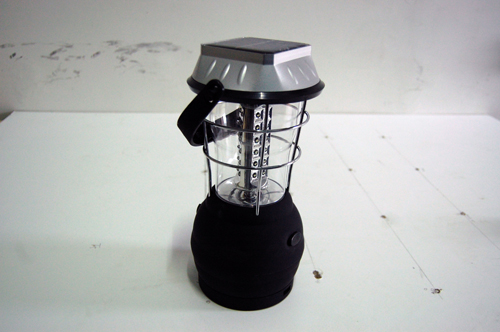 2. Genera LED camping tent light product information was given by the manufacturers.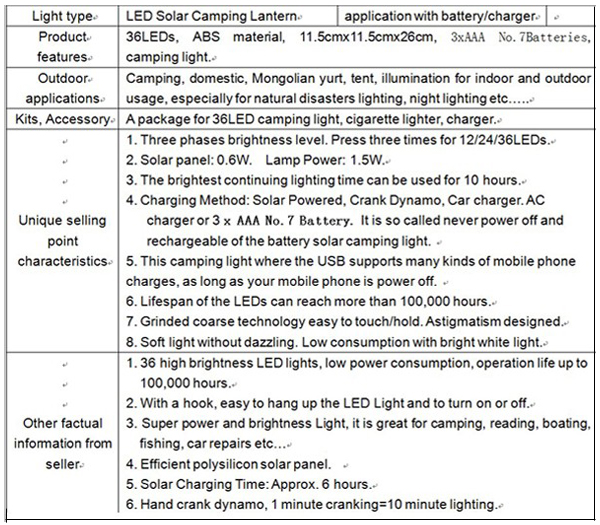 3. LED camping lantern specifications after tested.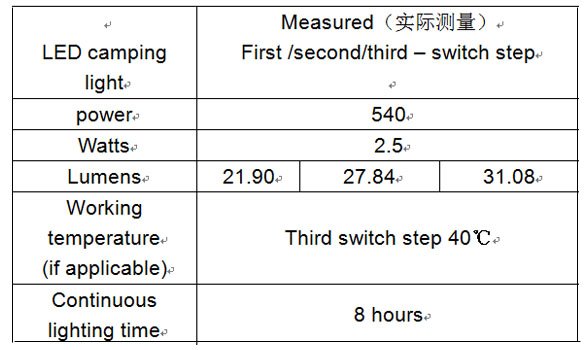 4. The Camping Lantern is tested by an approved professional tester, using a DC voltage stabilizer to test the wattage. Integrated sphere is to test lumens. Switch on the LED tent light string for one hour, after this, use a 59 Mini IR Thermometer to test its working temperature. This LED Lantern is completely full charged before start to test it.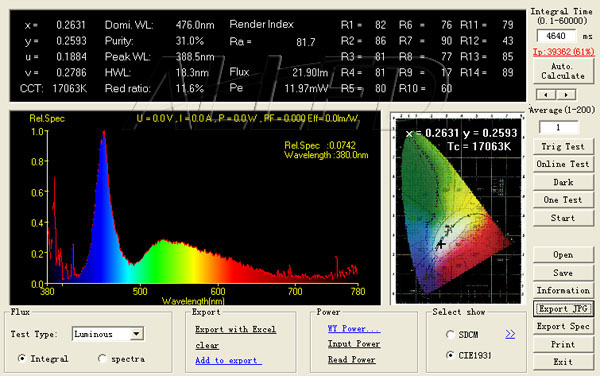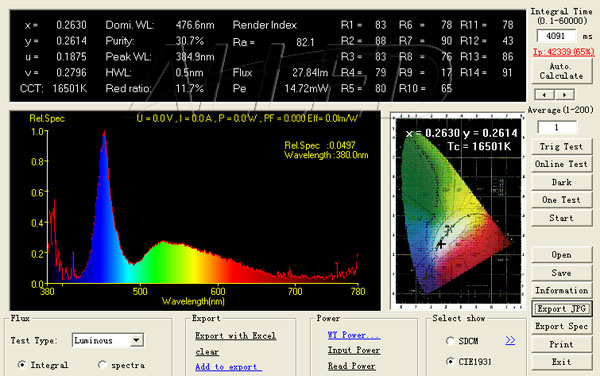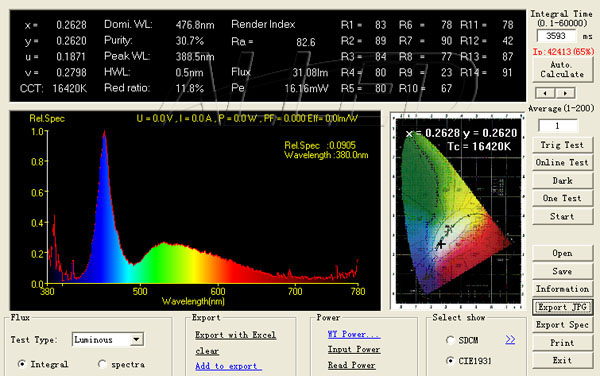 5. We put the LED camping lantern in the tent for "Vertical and edge illumination". We divide a 2 meters tent into two parts. Brightness of the light you can see from the Digital illuminant. The manufacturers and sellers say this kind of camping light can continue its lighting time for 10 to 15 hours. The brightest brightness level of the light can continue for 8 hours after being fully charged.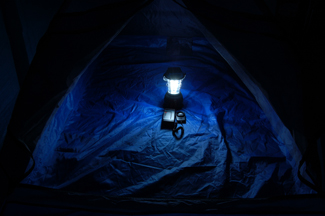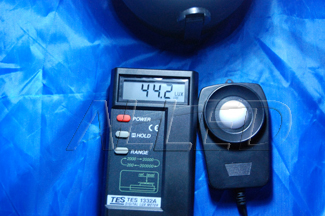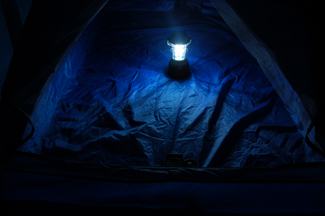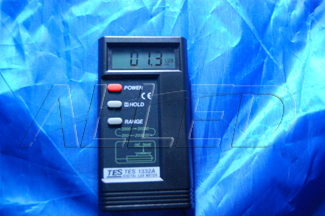 6. Installation experience about this LED camping kit, the handle on the camping light is easy to hook up. But on the otherhand it is easy to fall down. You'd better pay high attention not to let your kids play with it. It's easy to destroy the camping light. Crank dynamo is preparing full of your light power as long as it is power off. But it is too narrow to turn it around. For example, when you meet an urgent problem, you are in need of power, with a slow reaction camping light, how can you work it out? Anyway one of the best thing is that, the charge where USB is, which supports with many kinds of mobile phone charges, as long as your mobile phone is power off. Do you want to get any help, perhaps the mobile phone charge will be working good.


7. If you use LED camping light to illuminate the inside of the tent, it's not bright enough to read, especially not so good for myopia people. Sleeping is fine. The most convenient thing is that you can take it anywhere you like, but not portable enough to carry it around in package along with you, what I experienced about this camping tent light.