Tutorial for the led recessed down light's installation
As a common alternative lighting fixture for ceiling or under cabin, the led recessed down lights enjoys board interior applications like caravan, motorhome, RV,etc. Tutorial for the mounting(stepwise) below may do you a favor .

1. Turning off the circuit box.Ensure the mounting course is on the completely off-power condition for safe.
2.Prepare all the tools in advance.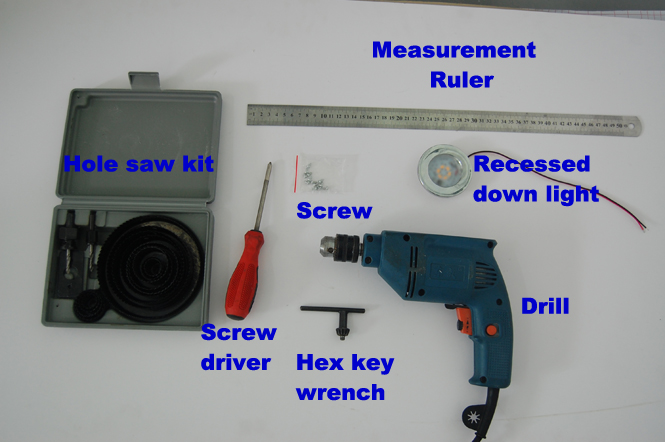 1. Recessed down light.
2. Ruler
3. Screw Driver
4. Mounting Screws
5. Electricity Drill
6. Hole saw kit
3. Measure the diameter of the fixture bottom.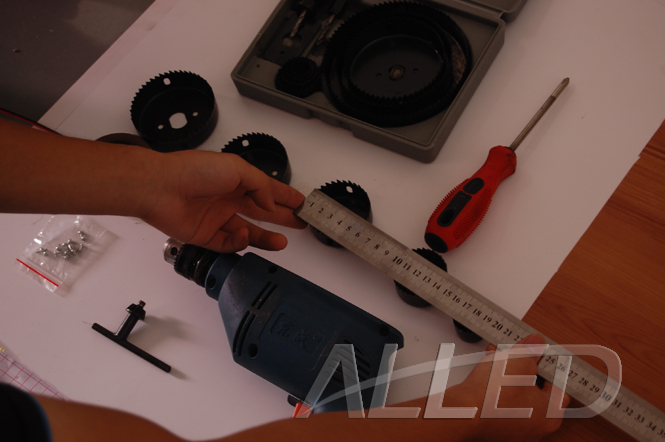 4.Pick the proper hole saw according to the specific size of the bottom light.
5.Assemble the hole saw kit with the electricity drill. Generally , release the original drill bit of the drill, pick out the proper hole saw and combine altogether with pressure plate, mandrel.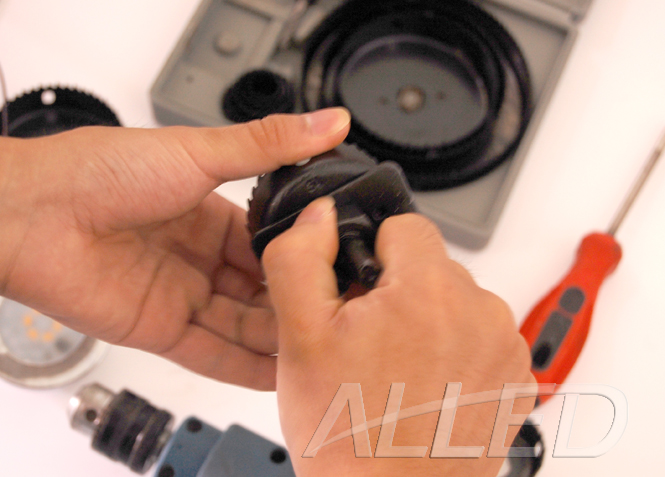 6.Mark the mounting point. Anywhere you prefer to be, but recommend somewhere is ventilated ang dry.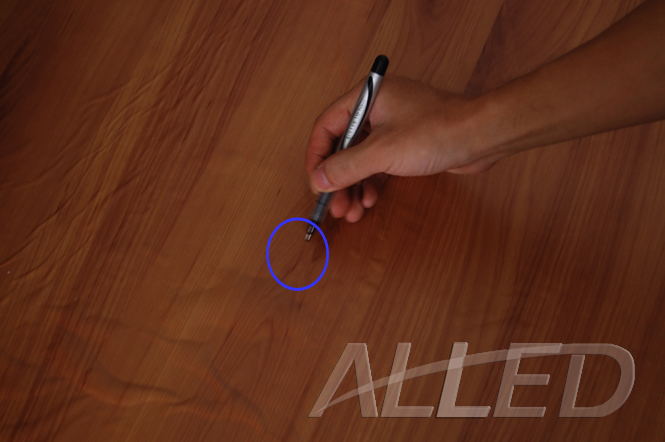 7.Cut an appropriate hole. As neither oversize nor under size is conducive to being put and fixed, especially cutting too much is difficult to make up. And recommend a little bigger cutting size, because the more flexible mounting
slack can be in avoid of scratching or difficulty to put inside.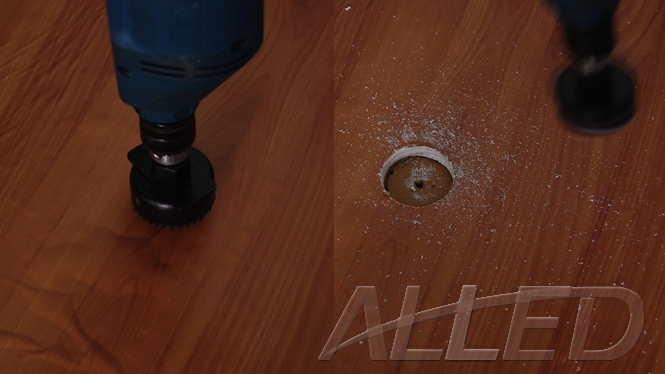 8.Connect the wire. Remember the red is for positive pole and black is for the negative pole.
9.Stick the light body into the hole and screw it up. Please leave a gap for the mounting the outer shell. That is a saying aiming at the light with embed screw holes, as there is a kind with spring for fixing.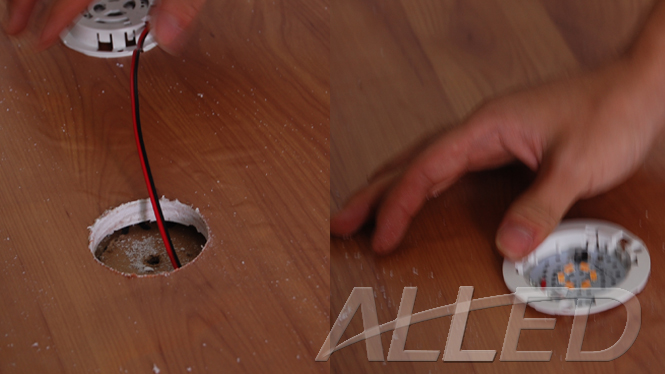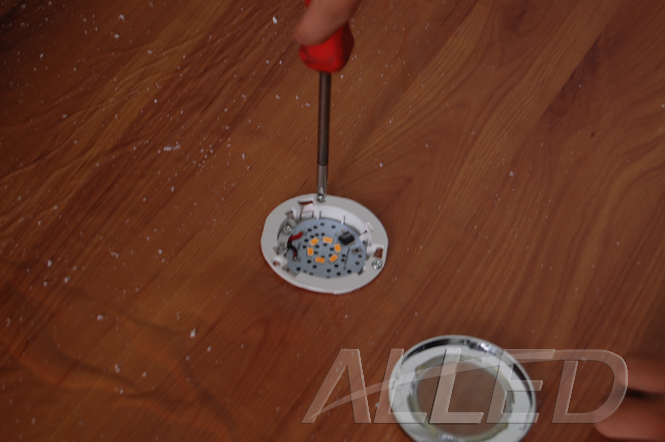 10.Press down the cover and rotate in clockwise for consolidation. Turn on the power source and check the light.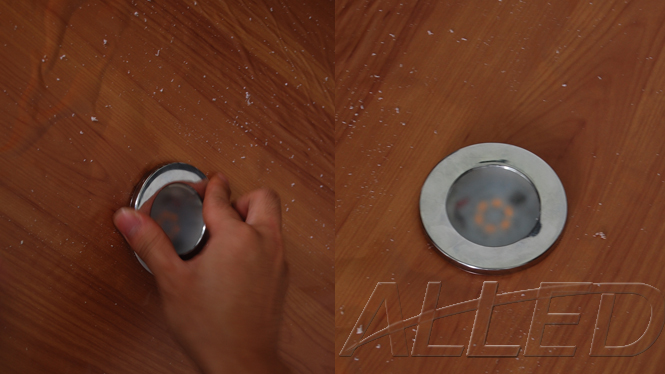 Why not have one to be perfect alternative to the traditional one, ALLED led recessed down light is willing to offer you the first class usage experience.