LED Writing Board Use Guide
1 Product Installation
Our LED Writing board most used as commercial light applications are designed for vertical and horizontal two directions presentation needs. The suspension loop as two pictures. On board edges are used to hang on the smooth surfaces, such as ceramic tile, shop window, stainless steel, plated metal surface ect….. It adopts LED technology at neon signs application, somethings it can be used as an open sign or cafe sign, but as the words on board can be changde which adds to its flexibility.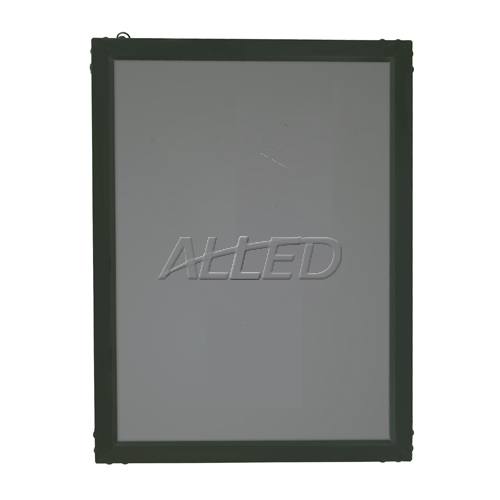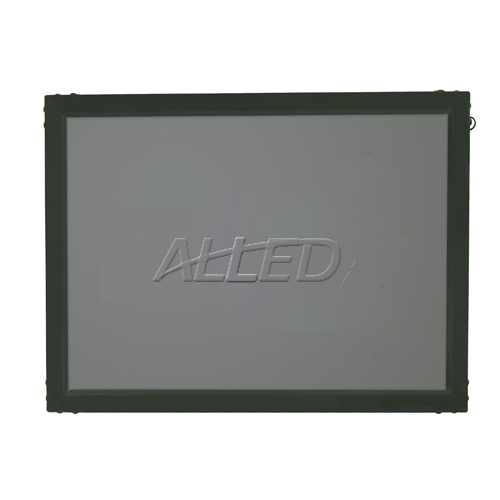 Hang A and Hang B
1, Power Qutlet
2, USB Connector
3, Aluminum Alloy Frame
4, Acrylic Panel
5, Suspension Loop
You can use our matching black Triangle Easel (optional extra) for floor display at exhibits, presentations, supermarkets, chain
stores, restaurant, shops, hair solons, cafes, clubs, wine bars, offices and family parties.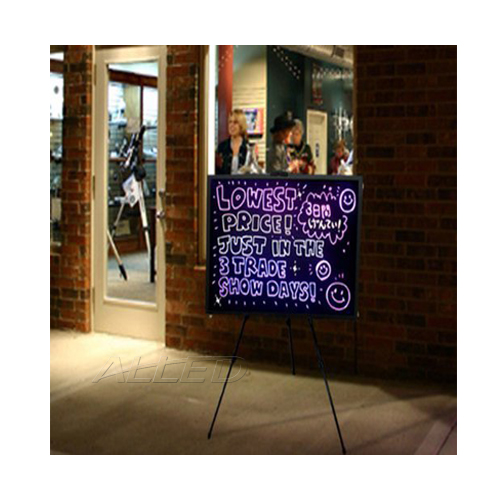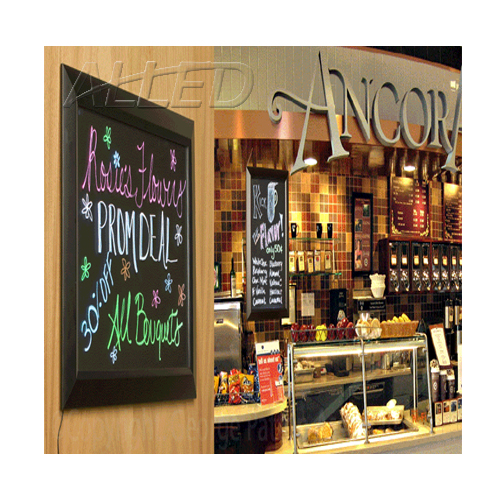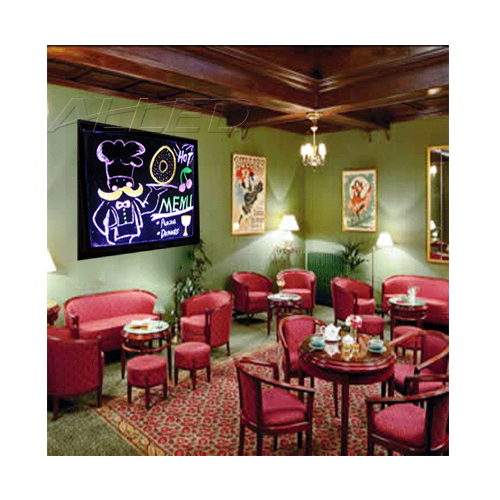 Remark : Extra function: It can be used like a mirror.
Writing board attaches a wipe tool, fluorescent marker pen, remote control, plug remote receiver.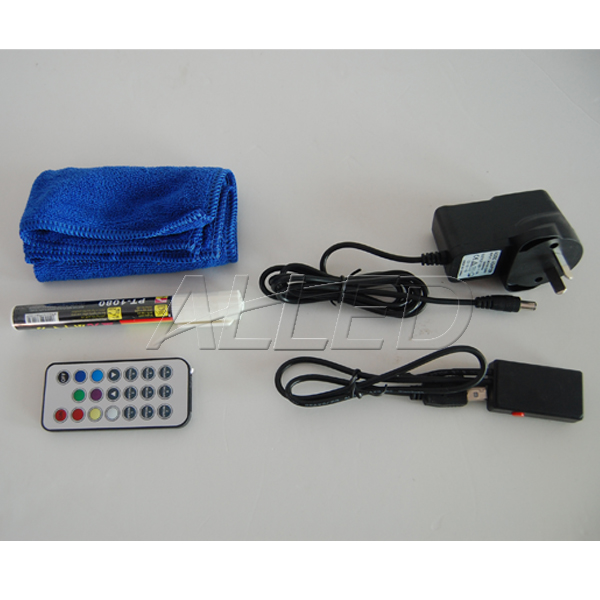 2 Writing Instruction
1) You must paint with a special fluorescent marker pen on board, other pens will affect the writing effect on board.
2) Do not use oil-ink pen or other ink pen to avoid harm to board panel.
3) Please shake up and down for about 10 times , open the cap, press downward the pen nib on board for about 3-5 seconds till the ink flow to the nib for free writing. For 6mm size marker pen, the pen point can be taken out to change bullet or chisel as your like.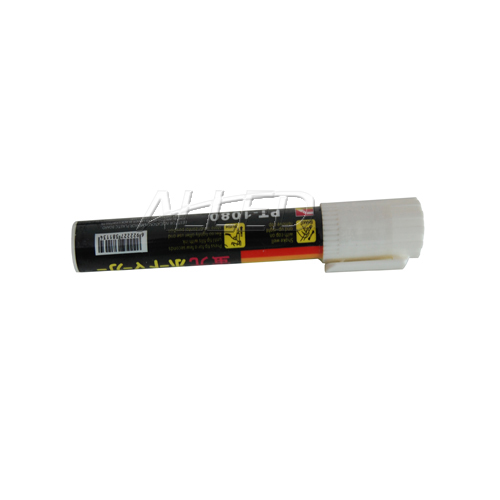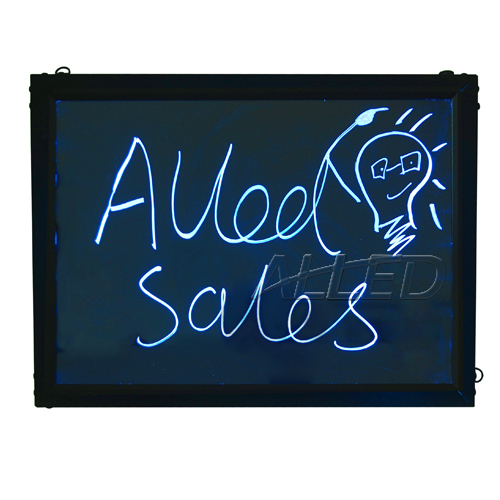 A. Wipe tools
1) Tissue
2) Wet Cleaning cloth
3) Soft dry cloth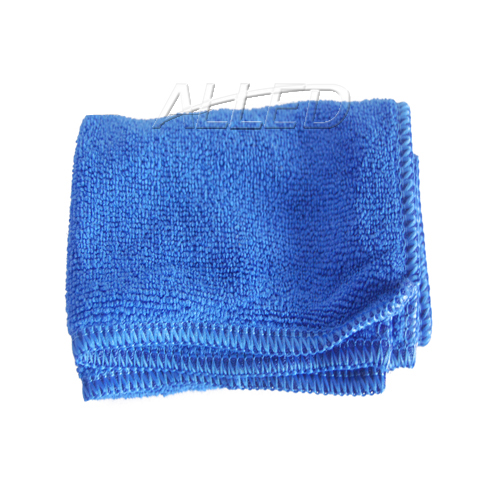 B. Wipe Method
1) You can wipe while writing if need in case.
2) It's better to wipe when paintings dry.
3) Please keep board steady when wiping large area to prevent board from falling to break.
4) It's easier and faster to wipe down the direction of your painting and writing.
5) Please use a wet cleaning cloth wring out water) to wipe large area, then followed by polishing with a soft dry cloth.
C. Usage for Controller Box (LED accessories introduction)
1) After finished your paintings, please connect interface of controller box with USB interface of board, then connect the other interface of controller box with adapter.
2) To press the red button on controller box for 3 seconds, your paintings on board will be lighted up immediately. Conversely, press for 3 seconds, you can turn off board.
3) To press the red button on controller box to select different colors and flash modes you like, one press for one change, till finding your like color and mode.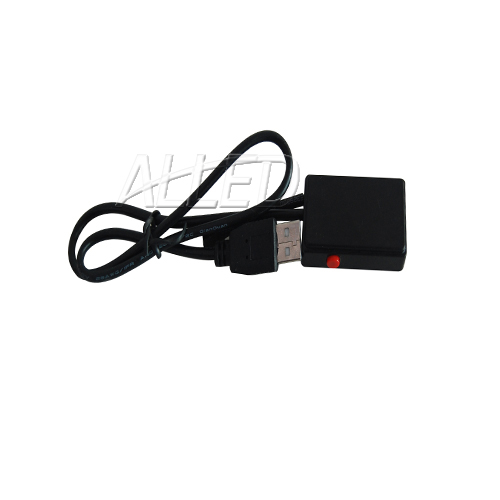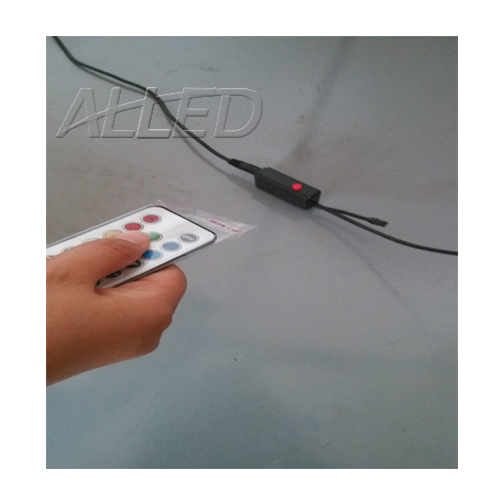 D. Usage for Remote Controller
1) To remove the separation blade at first usage of remoter controller.
2) To aim the remote controller at the receiver of controller box.
3) To press the key for your like color and mode change.
4) A f879ee on the remote control means from top to bottom or
bottom to top.Seven colors white, yellow, green, red, perple , deep blue and light blue with a easy remote controlling to choose which color u prefer and how special u want from N0.1 to 9.
To change the color u must toward on the red button.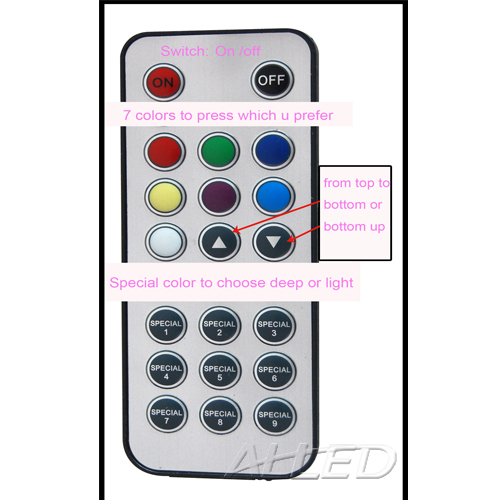 3. Attention
1) You must use our appropriative power adapter (220v/12v, 1A), other types of adapter will cause permanent damage to our board.
2) The panel is acrylic material, do not strike or fall.
3) Do not inundate and please keep away from rain to avoid short circuits.
4) To turn off the power when painting to protect your eyes on direct lights for long.
5) Please wring out wet cleaning cloth to prevent water seepage from edges of board or other security risks.