LED Platinum Dual Colour Flex Camping Kit
Light It Special !
Light it sweet !
1. Have you ever thought about having a wonderful and special camping trip after whole working days? Just to release and experience something different which is far from us, but in the mean while it is so near even we can feel and smell it. This world is full of wonderful and special things, such as culture, art, life exploring experiences, challenge your self from nature. To know something which you don't know or want know.
For example, a creek twines the vast green field just like the blue color satin ribbon, a distant place modeling is being plain, color harmonious hut, a school of beautiful moving rural scenery. A right color bright, fine gorgeous, is drafting the happy love sabot likely! Also has that magnificent tulip to fall the season which innumerable sweetheart…….
The tulip smells as sweet, the tender and beautiful charming girl's smiling face like flower passes on fragrantly……..
Spooky bund, windmill, green grass, den, satisfied prosperous curcuma fragrant flowers field, intermittent fragrant, windmill long extension! After whole day explored to have a piece and sweet light with a nifty and brightness LED camping light, fantast! This is the dream? No it is not.
2. ALLED introduces this LED color strip camping light which is especially design for camper trailer, tents, caravan and RV Applications. Most time it used as camping light with a easy dimmer switch which you can adjust the light between amber and white color, as per your wish for your needs. Cool white light On/Off. 1200mm special length, a high quality light with innovational LED technology can keep longer period continuous illumination for the vehicle battery power. Long life working span and low power consumption for your cost saving. Such folding structure very easy to collect and store, easy and flexible to install with Velcro wraps, hooks at ends. Cigarette connector for your flexible power charge, it is 5.5mm cable long enough from your vehicle to your tents, convenient handbag package, portable for your needs.
To have a fantastic camping trip, let's start from now………….
3. Amber and cool white color for you choose from dim to max, all you have to do is press the switch button.
4. it is high quality waterproof design for outdoor environment, no matter how strong the water fall down. Safety protection to make sure that it can be convenient for your needs.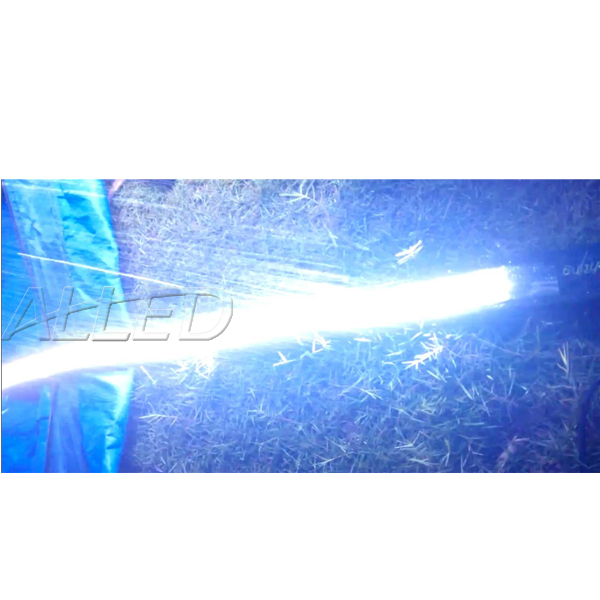 5. Have you ever experienced that if you are on camping to sleep in the evening, some insects always disturb you and make you so annoyed and uncomfortable? From now on you don't have to worry about it, all you have to do is install a LED Platinum Dual color Flex Camping Light, special amber light can keep bugs a way from your light by rotating the dimmer switch, available for you to adjust the light looks. The cigarette connector makes it easy to charge with power. Its brightness high quality light will be easy to solve your problem and bring you sweet and amazing night.
6. Easy for installation.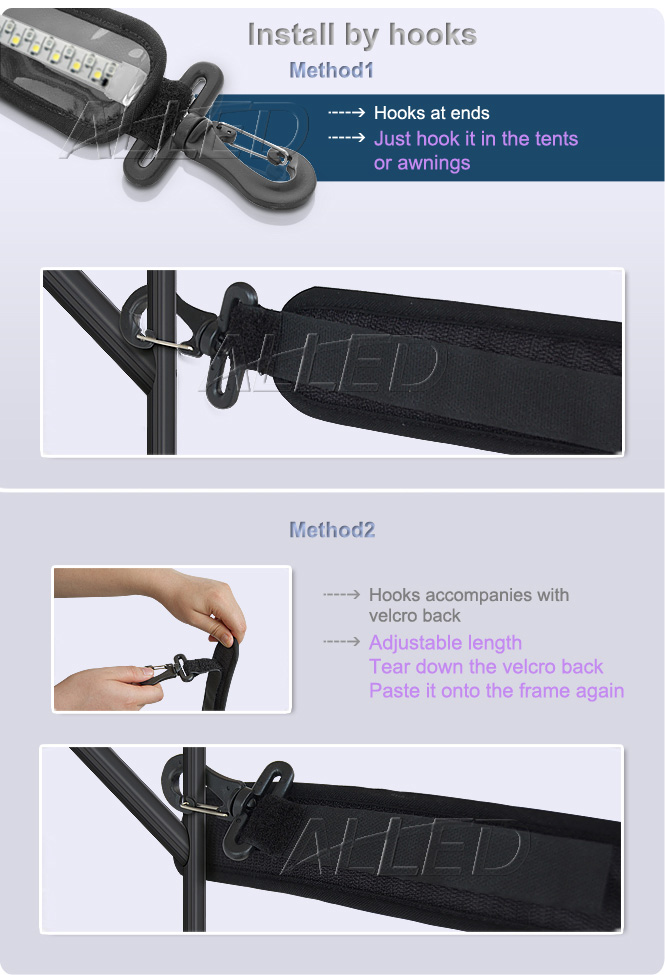 7.A special and brightness light with long working life span and low power consumption for your cost saving in any places. It is a innovational technology world, we all should experience something special which is full of adventure and dream. It's advocate freedom of the nature world.
We all should try. Why not start now?
Let the brightness LED camping light up!