Credit Card Payment Flow Instruction
1. Go to our website: www.alled.com.au to choose your product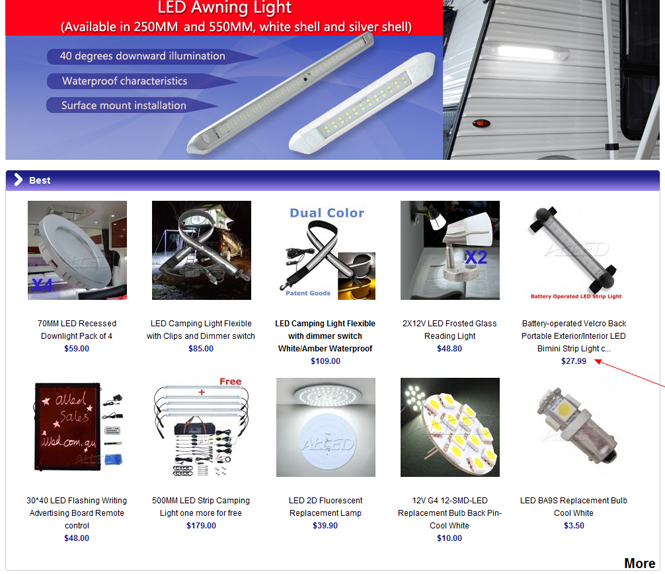 2. Click the product which you want to purchase and Add to Cart.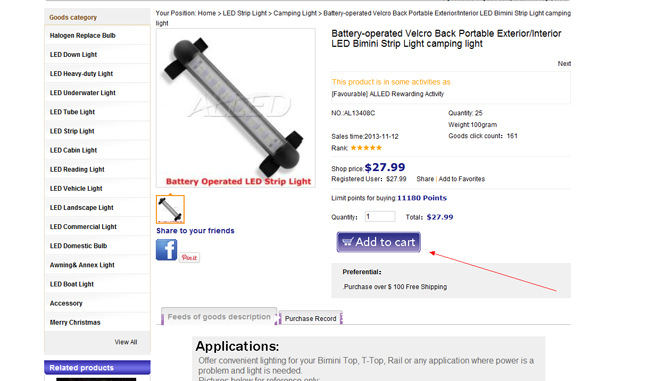 3. Please continue to Checkout




4. You can choose to go into our website as a guest or register.
If you register our website, it is Join free and you will get 100 points
(equal to S5 voucher)And if you have became an older customer, you will get more points and enjoy more discounts.
If you have registered our website, you can login in immediately.



5. Input consignee information on this step.

6. Choose Shipping Method and Payment Method at the Order Summary Page.

As ALLED use Paypal to accept credit card payment, you can find an option Paypal/ Credit Card Payment and Choose it.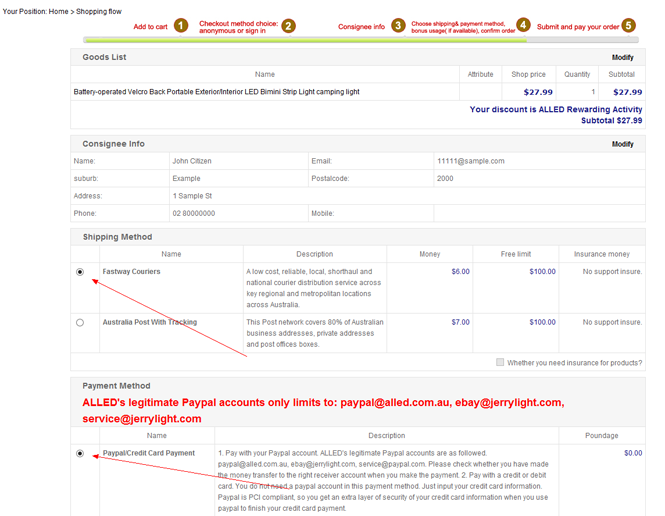 7. Please press the button "Pay in Paypal immediately".

8. Then you will be lead to a Paypal URL page. At this step, choose to pay with a credit/ debit card. A paypal account is not needed if you choose to pay by credit card.

As Paypal is PCI complaince, when entering your credit card information on a Paypal page, you can get an extra level of security.
At the top left side of this page, Please check the receiver Paypal account.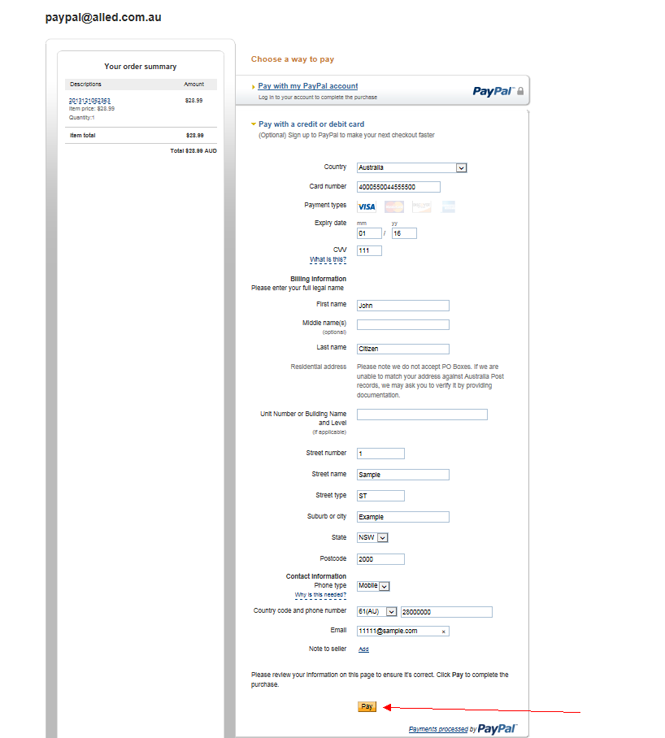 9. After input and review your information to confirm it
is correct. Click Pay to complete the purchase. Then your money has been successfully transferred to our Paypal account.


© 2005-2019 ALLED Copyright, All Rights Reserved.
Tel: 0285990000 E-mail: info@alled.com.au