1. Multi-function LED camping light product review.
As this is a competitive world, so are the camping kits, including advantages of the amount of light emitted by camping lights. Are you looking for a camping light which is an extreme Multi-function type? A light can realize a lot of the function of other camping strip lights? Of course we all expect more or less the same, but make clear where you are going to use the camping tent light and what you intend to do with it. When you go camping, you will surely not stay without outdoor activities. So besides illuminating your outdoor activities, to help you being safe is also very important.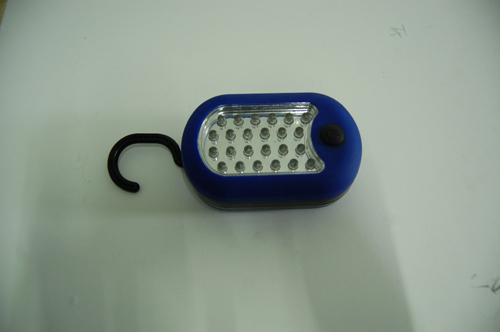 2. General product information given by the manufacturers.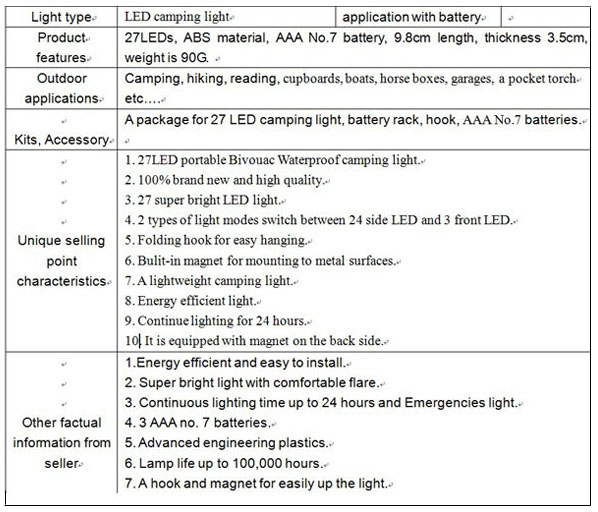 3. LED camping light specifications after tested.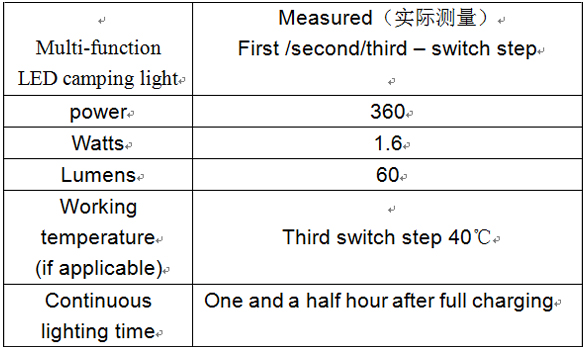 4. When you first see this LED camping lantern and you have purchased it, what you are expecting from this camping kit? Be convenient and portable to use with enough power to illuminate your outdoor activities? Or other reasons because of the torch blue of the look? No matter what is the reason, let's find it out about 4 points of view to know better about it.


5. We use professional test equipment, DC voltage stabilizer, integrating sphere. Switch on the LED tent light string for one hour, use 59 Mini IR Thermometer to test its "wattage, lumens, working temperature", all these will be tested before it's absolutely full charged.
As we set two parts for "vertical illumination and edge illumination" of the tent, we use professional Digital Illuminance Tester to determine its illumination when working in the tent. The camping handle light did look comfortable, but it was not bright enough to read, especially for people who have myopia problems. It's not easy for them to look around. But for sleeping is ok.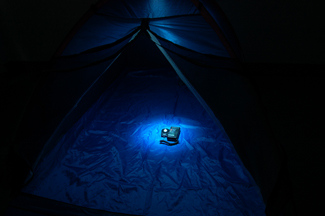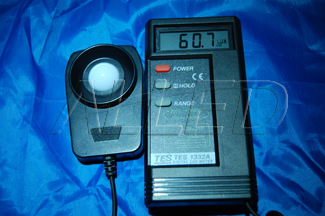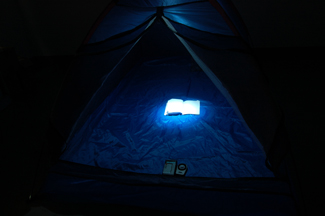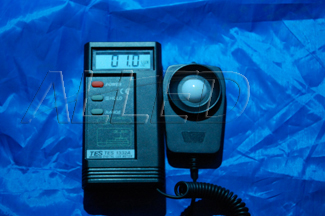 6. To install this camping tent light, a good advantage is that it's not easy to break it open, because three screws are used to make it very tight. When power is off you need to use a screw driver to open it. When you go camping, you need to bring a screw driver with you as well. There are three ways to hang up the light, either use the hook to mount the light, or use the magnetic insert on top.Also you can hold it in your hands.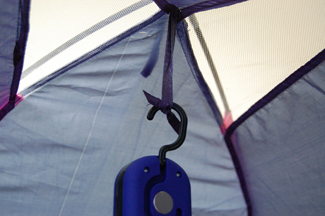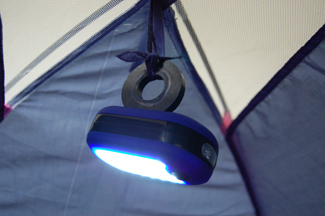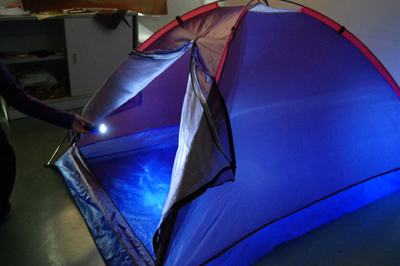 7. Thinking about continuous lighting service, you may consider to prepare yourself with more than 12 batteries, for staying two nights. You even don't have to think about charging power from the vehicle. For camping light preparation, what we are expecting from the light is comfort and convenient usage to staying in the wilderness. Special atmosphere and relaxation while facing the view of the nature, just to get away from normal life. When you enjoy these things don't forget to stay safe, which means electricity problems. Leaving for a place far away from normal life, we must take safety seriously. In a word, a well done camping preparation is a good way to guarantee a great memory of your happy life.


8. Another function about this handle light which you can use it to illuminate on the road while you are walking. It is convenient to hold, but the lighting is not so bright after we experienced the light, we set distance into three parts for 1/2/3 meters. As the following pictures you can see that if the distance is close then it is absolutely bright, on the other hand just on the opposite. One word it's not so bright enough anyway. It is waterproof designed light but the workmanship is not so good. After made it falls down on the floor, you can hear something falls down under the light's cover when you shake the light, it could be the LED falls down. As we have put the light into the water for two hours, inside of the look seems a little bit confusing. But it was working still without interruptive. Pictures as below are for your reference.

Brightness test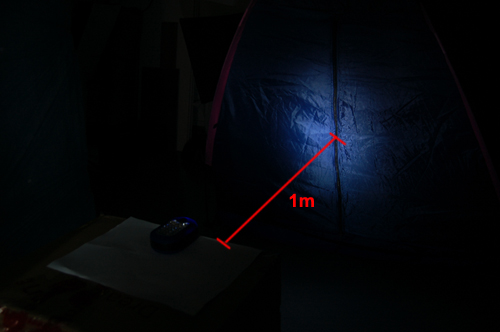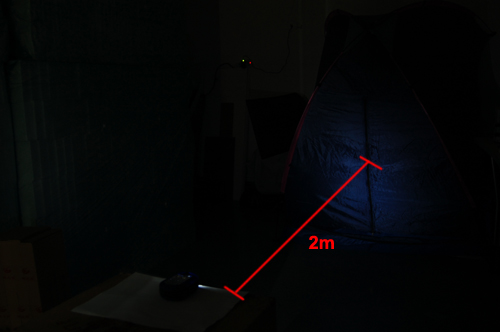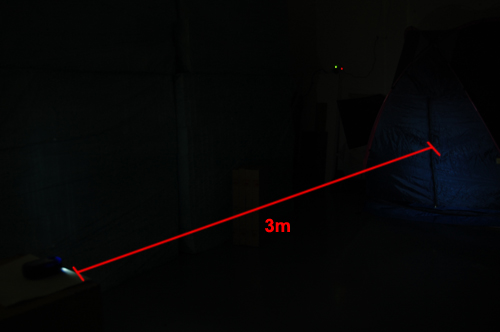 Waterproof test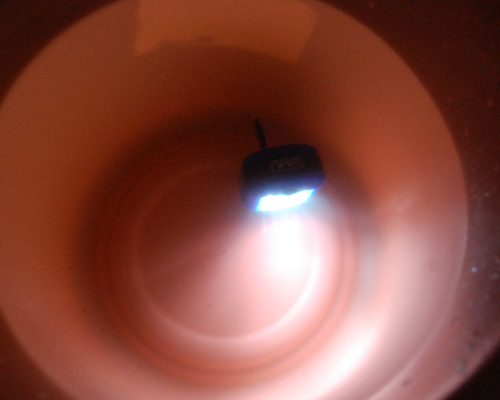 9. Experience about using the camping light
Hooks at the end are convenient for tent's interior installation. But in this way, it can only provide light in a horizontal direction. Please take the image below as reference.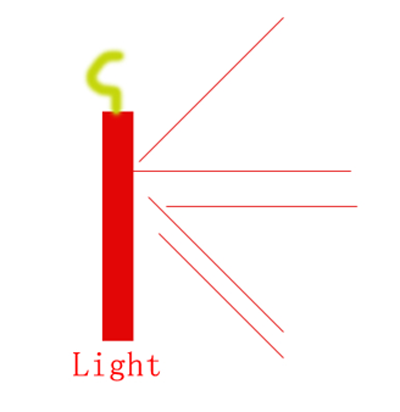 In this way, if the illumination target is below, shadows can not be avoided. If you want it to provide the light in a vertical direction, you can use the magnet to stick on the top.