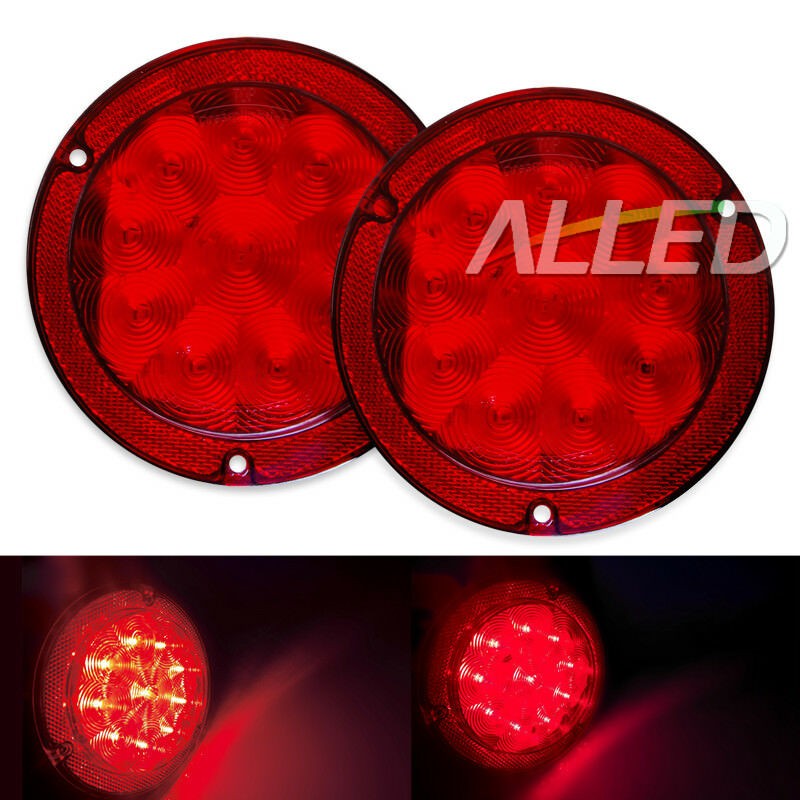  
2x12v LED Marker Tail Lights Brake Reverse Lamp Truck/Bus/Lorry/Auto/Van/Trailer
free shipping standard delivery
2XRed LED Tail Light 137mm Round

2X12V Red 5.4" LED Tail Brake Light

ALLED introduces this 5.4" high quality LED Tail Light for application on coach, auto, trucks, caravan, camper trailer, vehicles, boat, yacht, marine etc as driving brake light, turn signal light, rear light.

Equipped with Eco-friendly and durable PC material, it spreads red caution illumination, and guarantees high visibility which will enhance road driving safety.

By adopting LED as lighting source, it provides a faster response time, which is an element to enhance road driving safety comparing to typical lighting source.

It comes with 3 hard wires: red and black wires as positive polarity; white wire as negative polarity. Red wire for brake light function with high brightness; Black wire for general rear light function with low brightness.

It is with flush mount design with screws, you need to cut a 25mm hole to recess the light which will leave a clean finish after installation. (screws are NOT included).

 

• Lighting color: Red
• Operating voltage range: 12V DC
• Low power consumption: 0.32Amps
• Housing made of eco-friendly material
• Can be used as turn signal light, tail/marker light, rear reflector etc
•Flush mount construction with 3 screws(Doesn't supply screws)
• IP65, resistant to UV
• Weight: 130g each unit
• Dimension: 137mmx137mmx15mm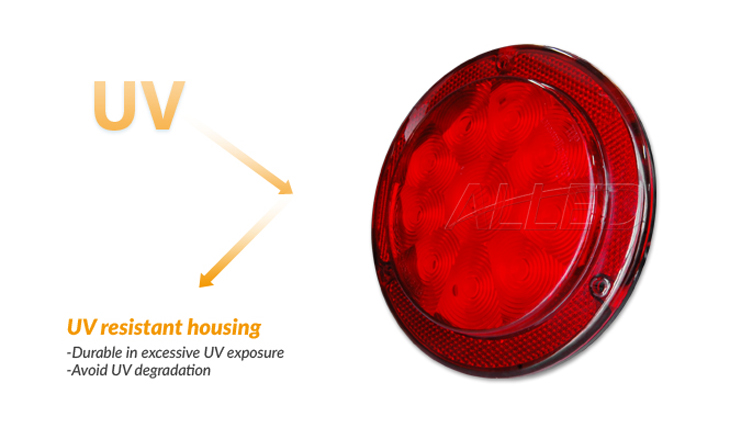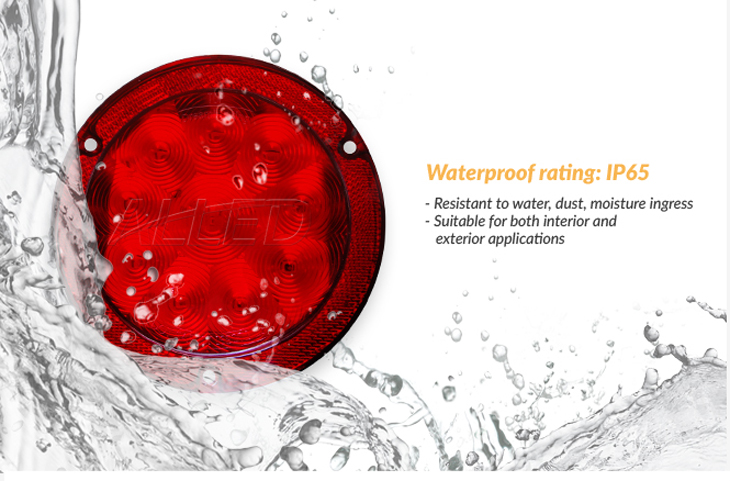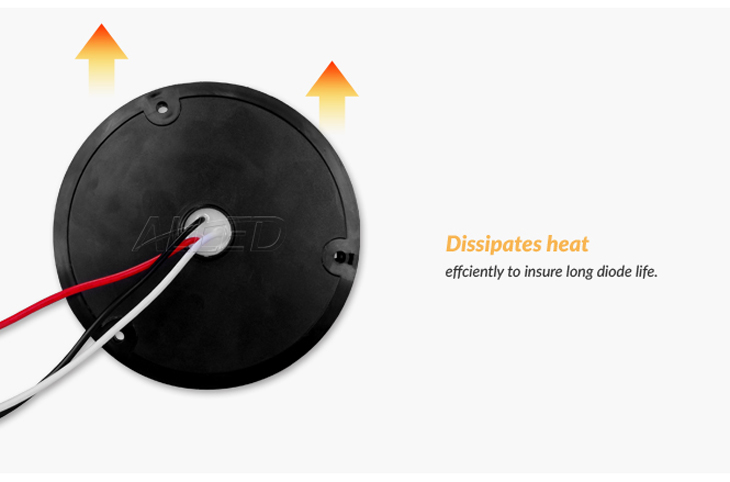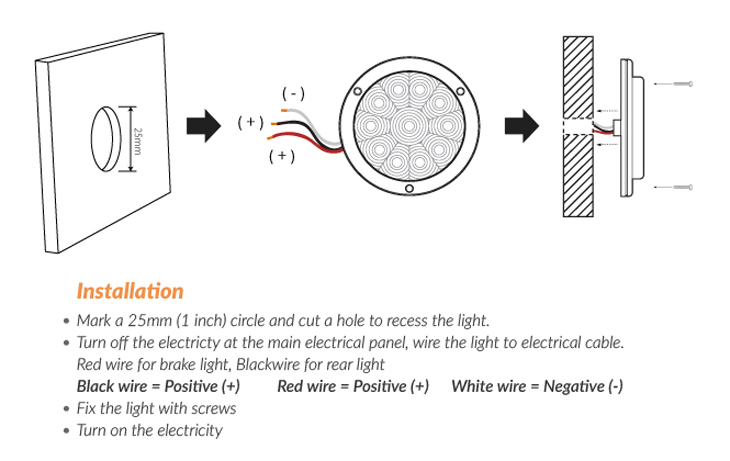 2X12V Red 5.4" LED Tail Brake lights Round
Go ahead,try our high quality products!
No customer reviews for the moment.