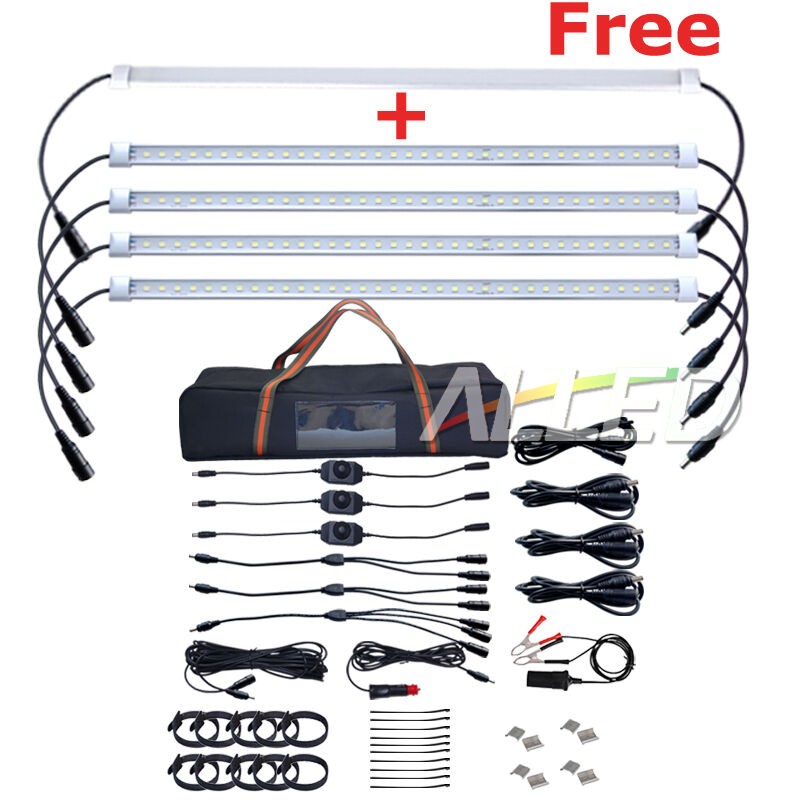  
12V LED Camping Bar Light 4-Bar Package+One More for Free
free shipping standard delivery


12V Waterproof Connectable LED Camping Bar Light 4-Bar Package+One More for Free

This is our ultra new product from 2013. This light is especially designed for your boat and camping applications. After considering all of your lighting requirements for the outdoor environment, and your camping trips, we have designed this light which has a variety advantages over similar products available on todays market. Power charging is not always easy in the outdoors and similar products on the market have the characteristics of rechargable, power which is not always convenient and wastes energy unnecessarily. As we all know, you cannot afford to waste energy when in the out-doors. Our LED Camping Strip Light, in contrast, is equipped with a cigarette connector and battery terminal clamps, which can be connected to your vehicle battery to charge without the fuss. Efficient LED technology is a plus, and ensures the battery can provide longer continuous illumination. When charging from your vehicle, there is usually a long distance to run the wires, so we have designed the cable with waterproof connectors for your weatherproof needs. The extension wires and quick connectors, allow you to link more than one LED light easily. The dimmer switches provided allow you to adjust the light to suit your requirements to suit your activities so that the required brightness levels will be provided. Fitting the light is not always easy in the outdoor environment, so for your convenience, we have designed many installation solutions. Inside the bag, you will find aluminium mounting clips,ties straps, and zip-ties, for your selection of installation methods. You are purchasing a 4-Bar LED light kit.
We sell this waterproof camping light in a 1Bar, 2Bar, 3Bar, and 4Bar kit. Please send an message to contact us, if you have any different requirements. Extra accessories are also available to buy on our page as below if you require, please scroll down this page.

           

 

•

Part No.: AL13696C


•

36 Super bright 5050 LEDs inbuilt( for one piece of light)


•

Operating voltage: 12V DC


•

Lighting colour: cool white


•

Low power consumption: 0.58A, 7.8W(each)


•

Luminous Flux: 500lm(each)


•

Lighting angle: 120 degree


•

Low heat rating, aluminum housing


•

Working temperatures: -20°C to 60°C


•

Waterproof, anti-vibration, dust and moisture resistant


•

Dimmer switch provided for the adjustment of brightness levels and to switch on/off


•

Clips, ties wraps and zip-ties allow for a multi-choice of installation methods


•

Cable with quick connects provides, allows more than one piece of this light to be joined together


•

Waterproof joints ensure a watertight seal


•

Cigarette connector and battery terminal clamp for your flexible power charge solutions


•

10m, 1.2m, 2.5m cable available


•

Long life span reaches 50,000 hrs


•

Light length: 500mm for each piece


•

Total weight: 1605.1g for 4 Bar Package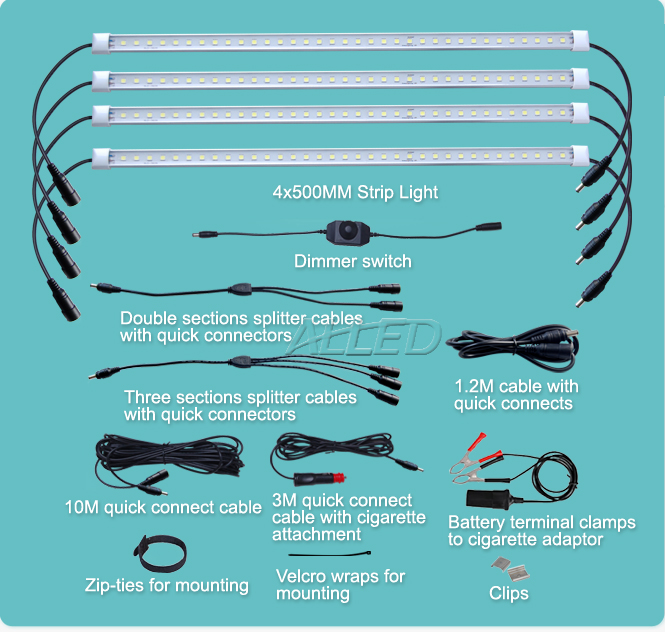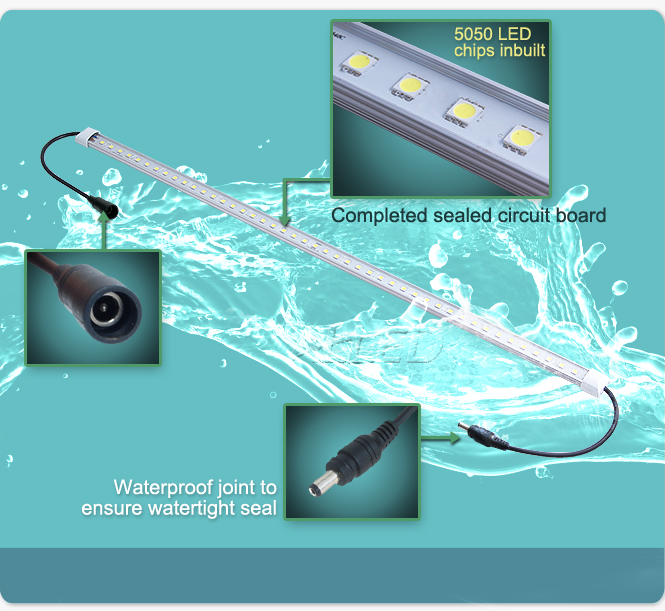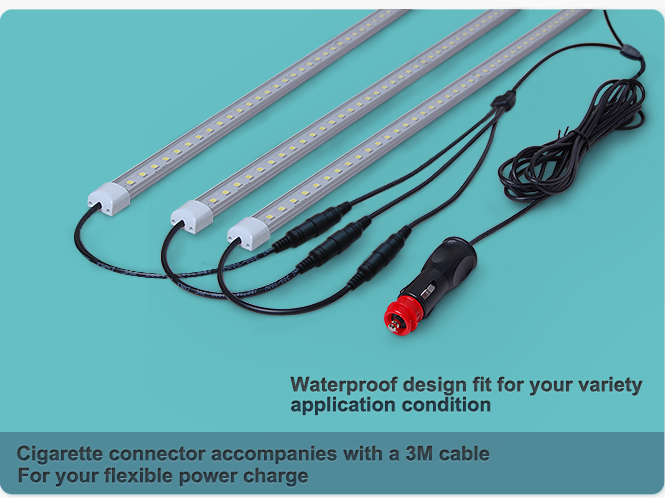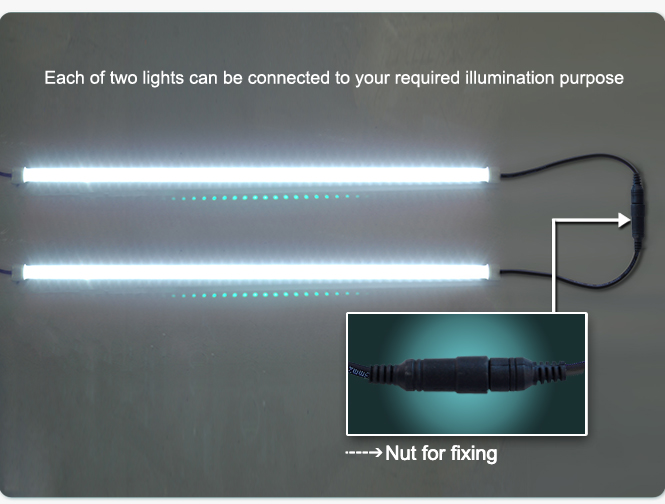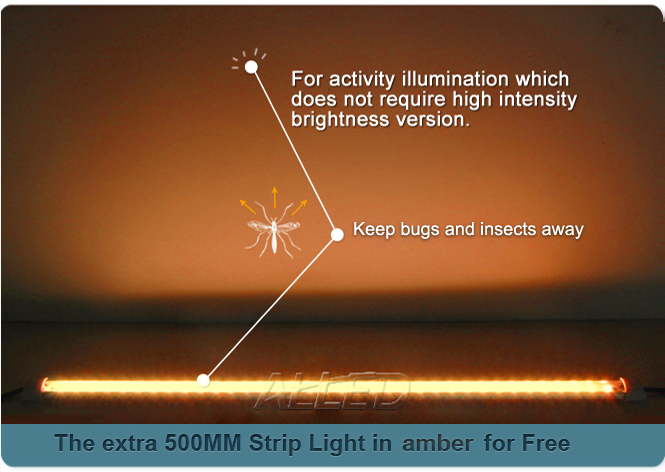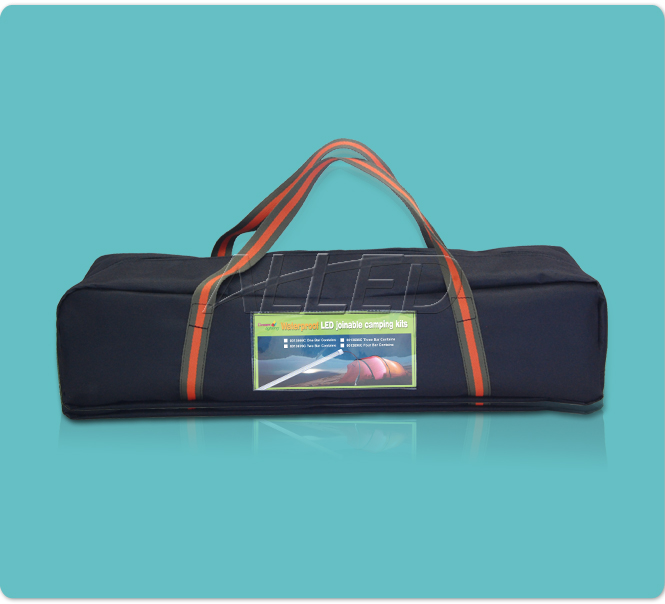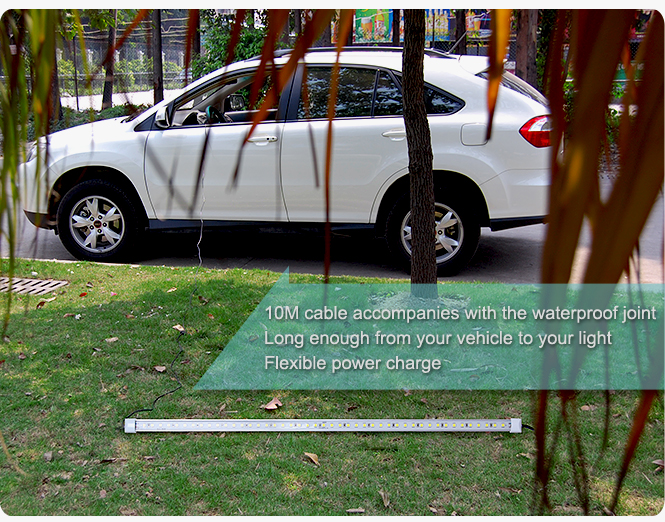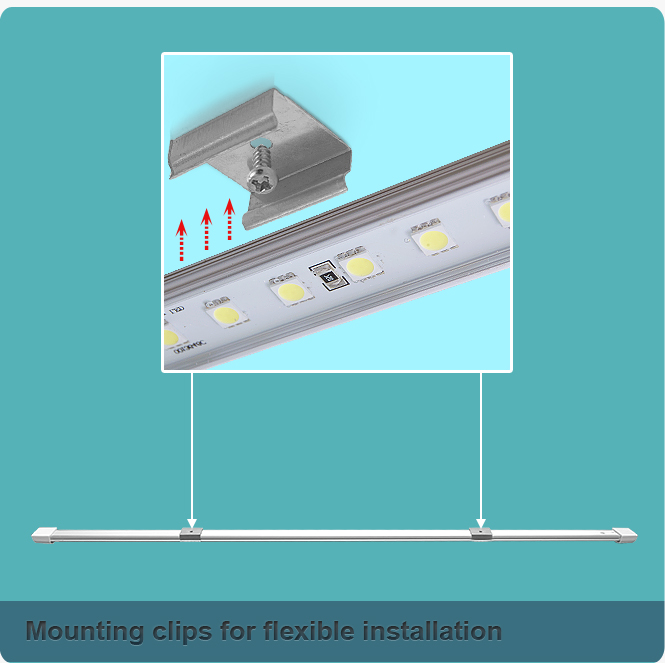 5X LED Strip Light
3X Dimmer Switch
1X3M wire with cigarette connector
1X Battery terminal
1X 10M wire
1X2.5M cable with waterproof joint
3X1.2M cable with waterproof joint
2X Double section joint conect wire
1X Three section joint connect wire
10X mounting ties wraps
10X Mounting zip-ties
8XClips
1X Bag
If you want to purchase extra attachment, please contact us.
| | | | |
| --- | --- | --- | --- |
| Name | Quantity | Price for purchased buyer | Price for new buyer |
| Dimmer Switch | 1 | $15 | $19.5 |
| 3M wire with cigarette connector | 1 | $10 | $13 |
| 10M wire | 1 | $10 | $13 |
| 2.5M cable with waterproof joint | 1 | $5 | $6.5 |
| 1.2M cable with waterproof joint | 1 | $5 | $6.5 |
| Battery terminal | 1 | $5 | $6.5 |
| Double section joint conect wire | 1 | $5 | $6.5 |
| Three section joint connect wire | 1 | $5 | $6.5 |
| Mounting zip-tie | 10 | $2 | $2.6 |
| Clip | 8 | $2 | $2.6 |
Go ahead,try our high quality products!
No customer reviews for the moment.