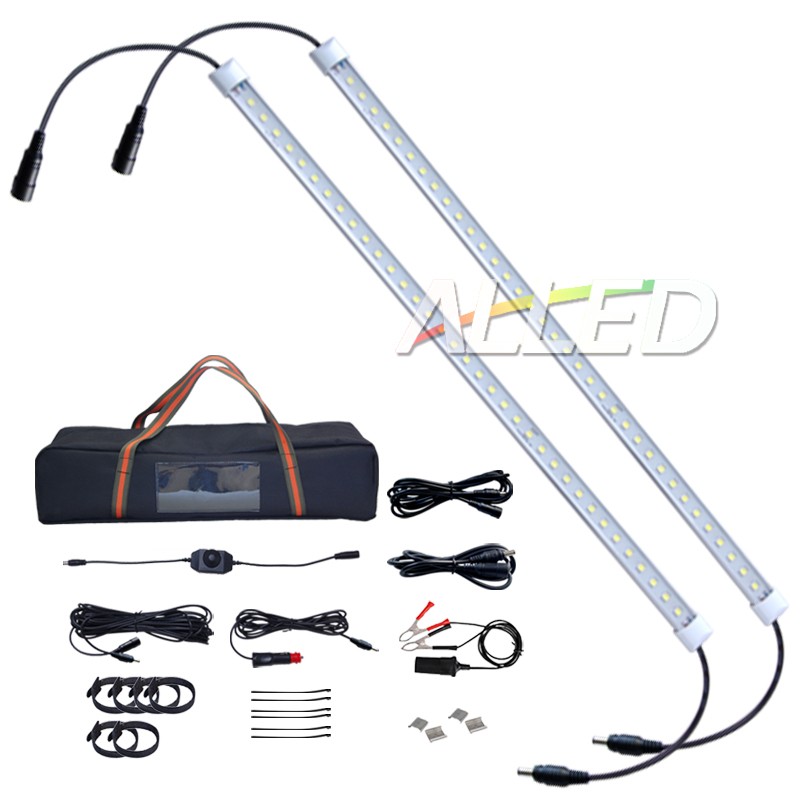  
2BAR 12V 500MM LED Waterproof Camping Light Joinable Dimmable LED Strip Light
free shipping standard delivery

2 Bars 12V Waterproof   Joinable  Dimmable
      500mm LED Camping Strip Light

ALLED has another brand new product. May we introduce this LED Waterproof Connectable Strip Camping Light for a wide range of purposesapplications, including interior and exterior. Ideal for camping, caravanning, or the boat in general, your work ute, 4WD and even on your horse float for those weekend trips away.illumination application. Since the circuit board is completely sealed, it is fully waterproof. The Aluminum housing design allows it to dissipate heat easily. A light modulator(dimmer) is included for you to adjust the brightness levels of the light. It can also be lengthened to your demanded length with the supply of extra connectors, and extension cables, 2 way splitters and 3 way splitters. ALLED has been extremely considerate to supply you with this well thought out multi-purpose strip lighting kit which is provided in a canvas bag and easily rolled up and packed away for your convenience. This is such a versatile and durable light kit, you won't be disapointed. Please note: extra extension chords, cigarette connectors, battery clamps can be bought as an add on to suit your needs. just go to the accessories section on this web-page.

Attention: There are four colour temperatures (Warm White, Cool White, Amber and Green) for your choice. All four colour temperatures are waterproof and have the same function. After you purshased this items "2 Bars 500MM Strip light", we will send you the 2 Bars 500MM Strip light in Cool White by default (unless you specifically request a warm white, amber or green), so if you would prefer the 2 Bars 500MM Strip Light in Warm White, Amber or green, please leave a message to advise us of your preference.



 

 

 

• 36 Super bright 5050 LEDs inbuilt
• Operating voltage: 12V DC
• Lighting color: cool white
• Low power consumption: 0.58A, 7.8W
• Luminous Flux: 500lm
• Lighting angle: 120 degree
• Low heat rating, aluminum housing
• Working temperatures: -20°C to 60°C
• Waterproof, anti-vibration, dust and moisture resistant 
• Dimmer switch provided for the adjustment of brightness levels and to switch on/off
• Clips, Velcro wraps and zip-ties allow for a multi-choice of installation methods
• Cable with quick connects provides, allows more than one piece of this light to be joined together
• Waterproof joints ensure a watertight seal
• Cigarette connector and battery terminal clamp for your flexible power charge solutions
• 10m, 1.2m, 2.5m cable available
• Long life span reaches 50,000 hrs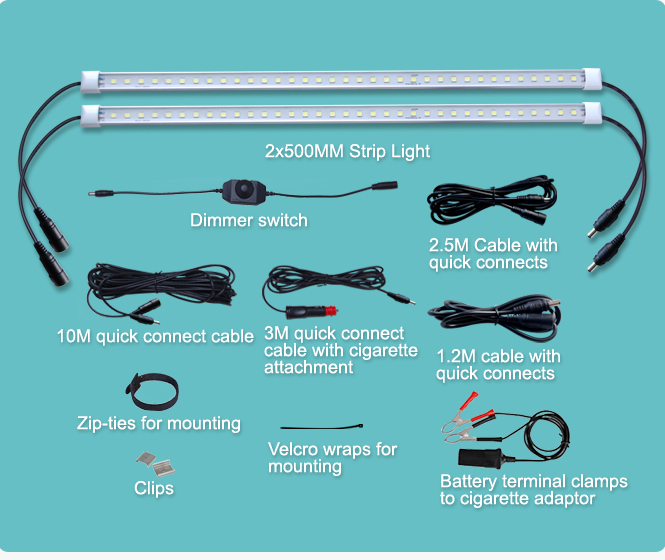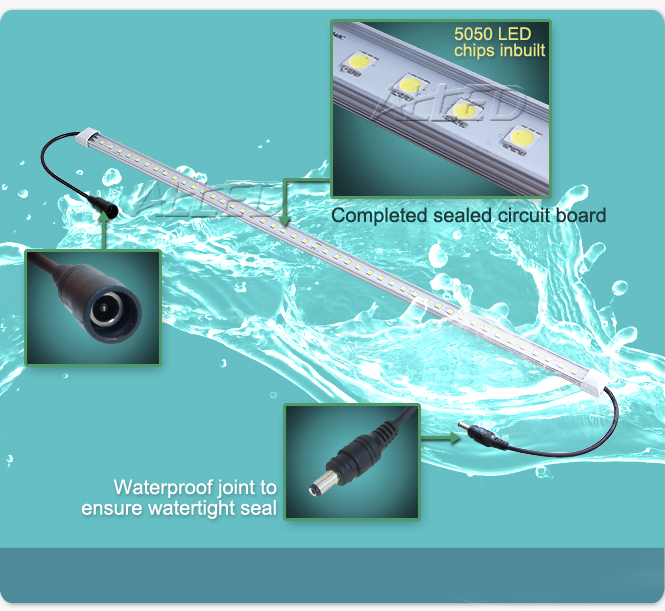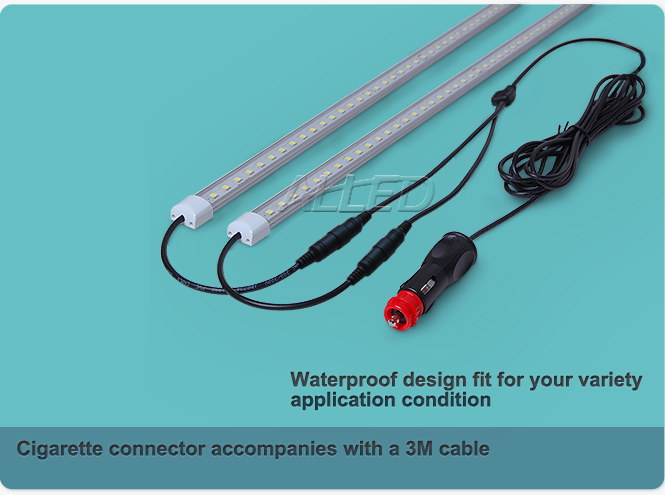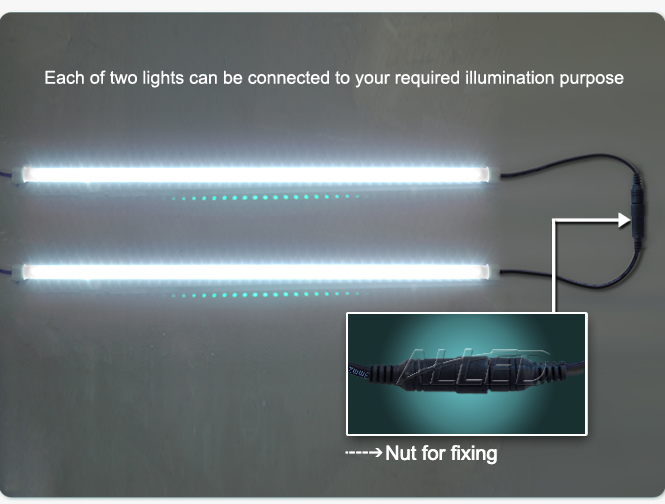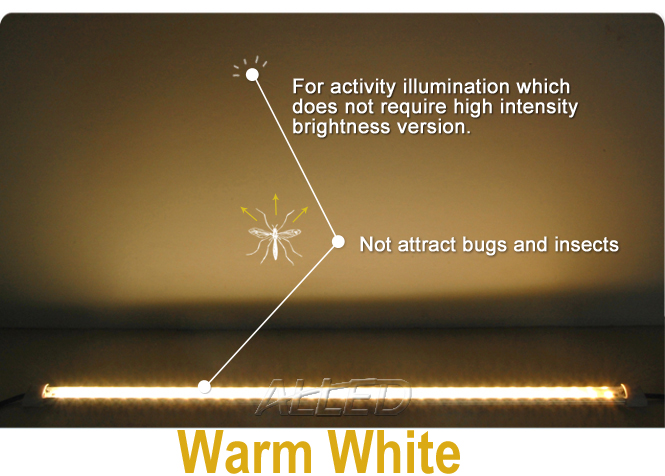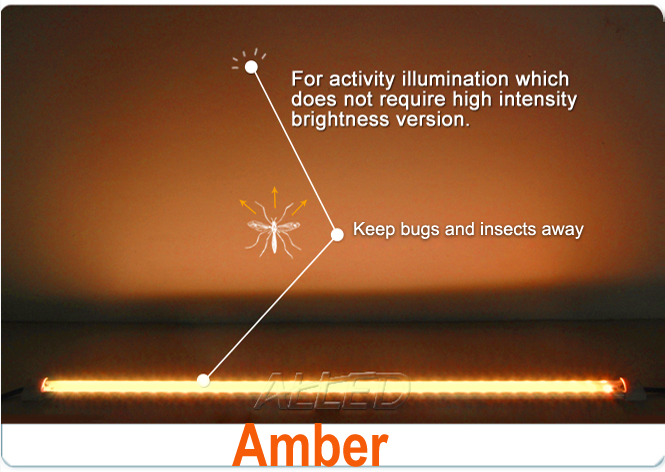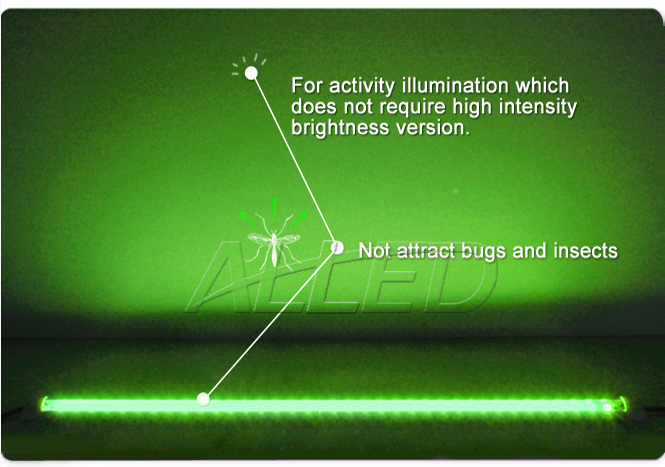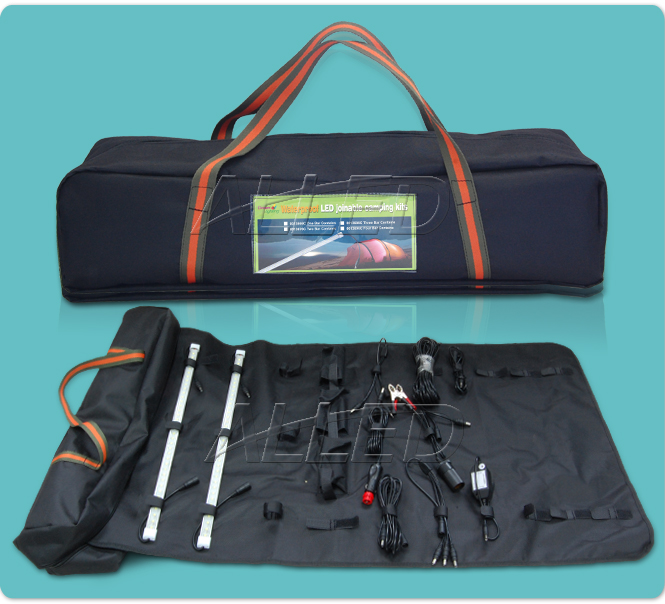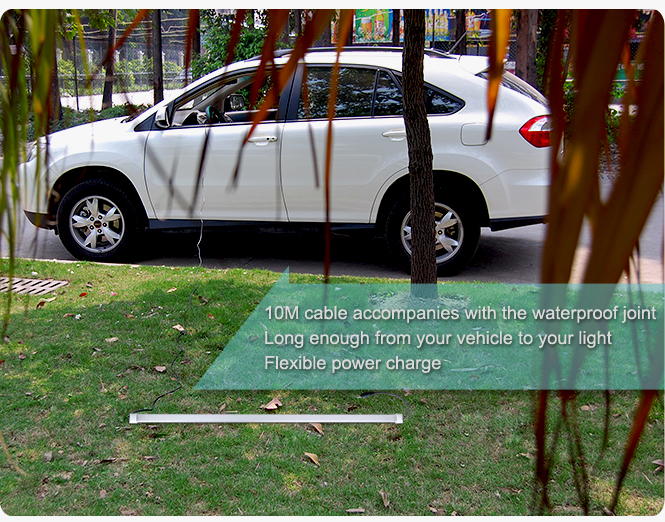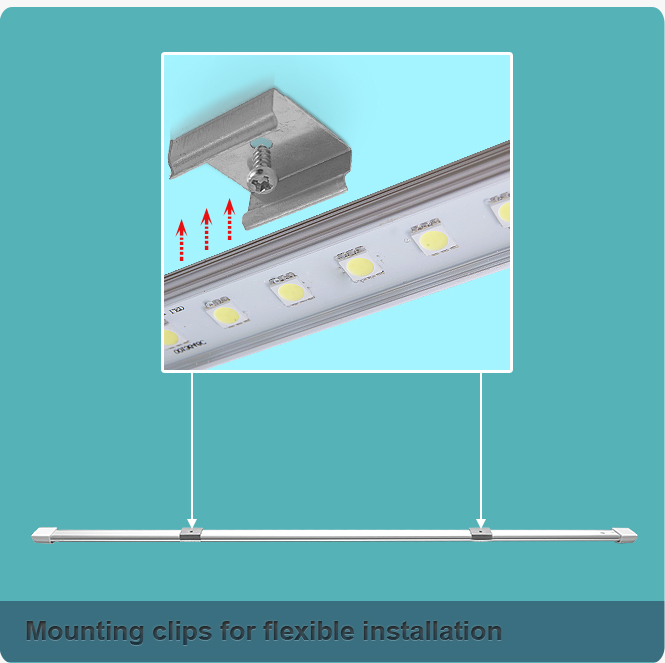 The Wonerful Cool White
What would be the best partner on your dark trip at sea? There is no doubt that the led joinable strip light will be one of the honest friends to smile towards your every good time, counting on its good hand in general illumination ,excellent waterproof function , ABC fixing and farther remote control.
Glorious Lighting, as a reliable replacement unit for the boat cabin light, the light (450 lumens per bar) gives off the abundant stunning lighting, and the leading atmosphere that is quiet enough to trick the one underwater, what is more, the lighting is eye protective without eyestrain, you can have a straight look at the superior lighting for test its gentleness.
Superior Waterproof function, our led joinable strip light is absolutely sealed as some commercial available similar products, but the ALLED one may champion over them as our product can make the waterproof merits penetrate into the even more detail points like the waterproof joint. Just be relieved to neglect the waterproof issues depending on its exceptional performance.
Flexible & ABC installation, the lights stand by you in twin style (two bars), as any piece of light can be joined together, series connection is recommended to adopt which may help you recapture childhood with stacking games. And the setting up is no more simple than that, what you have to do is just ensure and fasten the installation fixture with various tools (clips, zips or Velcro wrap),and make it a clean finish with connect them all into the power source in the assistance of the battery terminal clamp.
Remote control, depending on the dimmer switch, you can enjoy the high quality illumination even beyond 10 Meters (393.7'') away at ease, Without any exaggerating, the light has been released such as our led joinable strip light, taking the practical requirements into consideration, the long spanning connection (10m+1.2m+2.5m)is thoughtful design, you no more have to be wet through with the switch nearby, just hold the key dimmer switch and be a relieved host to sit while handing the whole lighting at the same time.

| | | | | | | |
| --- | --- | --- | --- | --- | --- | --- |
| Part No. | Lighting color | Input voltage | Watts | Amps(mA) | Luminous flux(lumens) | Waterproof |
| AL13656C | Cool White | 12V DC | 7.8 | 580 | 500 | IP66 |
| AL13656W | Warm White | 12V DC | 7.8 | 580 | 452 | IP66 |
| AL13656O | Amber | 12V DC | 6.6 | 490 | / | IP66 |
| AL13656G | Green | 12V DC | 6.6 | 490 | / | IP66 |
The coloration part is the reference for the product you are interested .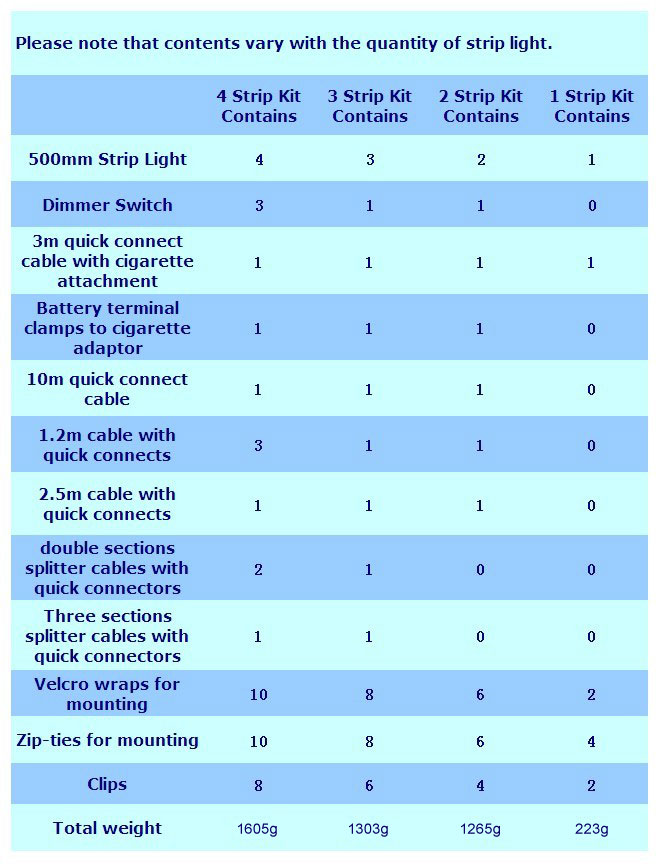 If you want to purchase extra attachment, please contact us.
| | | | |
| --- | --- | --- | --- |
| Name | Quantity | Price for purchased buyer | Price for new buyer |
| Dimmer Switch | 1 | $15 | $19.5 |
| 3M wire with cigarette connector | 1 | $10 | $13 |
| 10M wire | 1 | $10 | $13 |
| 2.5M cable with waterproof joint | 1 | $5 | $6.5 |
| 1.2M cable with waterproof joint | 1 | $5 | $6.5 |
| Battery terminal | 1 | $5 | $6.5 |
| Double section joint conect wire | 1 | $5 | $6.5 |
| Three section joint connect wire | 1 | $5 | $6.5 |
| Mounting zip-tie | 10 | $2 | $2.6 |
| Clip | 8 | $2 | $2.6 |
Go ahead,try our high quality products!
No customer reviews for the moment.