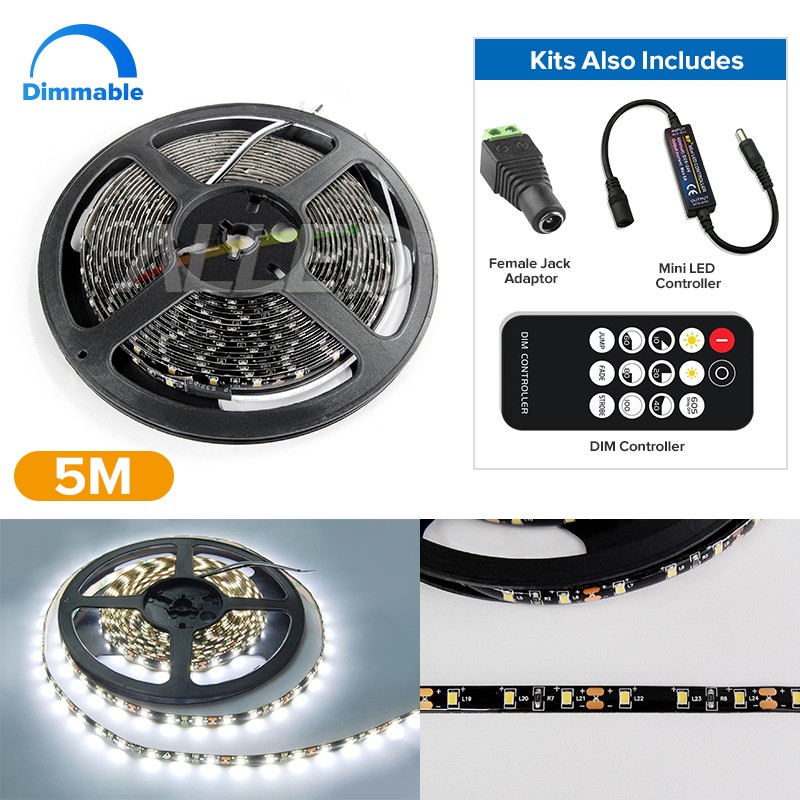  
12V 5M 2835 SMD Chips Dimmable LED Strip Light Waterproof + Mini 14-Key RF Remote Controller
free shipping standard delivery

5M Waterproof LED Strip Light Kit include a Mini 14-Key RF Remote Controller and a Female Jack Adaptor

This waterproof LED light kit can be used as tube light or contour lighting for your showcase, cabinet etc. A mini 14-key RF remote controller is included in this kit which enables you to dim/control the light. Its efficient heat dissipation and waterproof design makes it durable for both indoor and outdoor applications.

 

1. Strip Light
•100% brand new and high quality
• Super bright 2835 SMD Chips
• Color: Cool white
• Working voltage: DC 12V
• Power Consumption: 25.6W
• Amp Draw: 2000mA
• Lumens Output: 1500Lumens
• Waterproof: IP65, Solid-state, vibration-resistant
• Easy to install and clean
• With flexible and durable strip
• Self-adhesive back with double side adhesive tape, free to bend, can be fixed in concave and convex surfaces arbitrarily
• Suitable for external and internal use
• Long service life up to 20,000 hours
• LED Strip Size: 5000*8mm

2. Mini 14-Key RF Remote Controller
• Power supply: DC5-24V
• Static power consumption: <0.5W
• Output current: <2A/CH Max: 6
• Output power: maximum: 5V:<30W, 12V:<72W, 24V:<144W
• Working temperature: -20℃-60℃
• Connection mode: anode
• Dimmer range: 1%-100%
• Remote distance: 20M
• Controller size: L55.7*W16.6*H10.7mm
• DC connector size: 5.5*2.1mm
• Widely used in Indoor TV background wall, bedside cabinet, bar and other places.

3.Female Jack Adaptor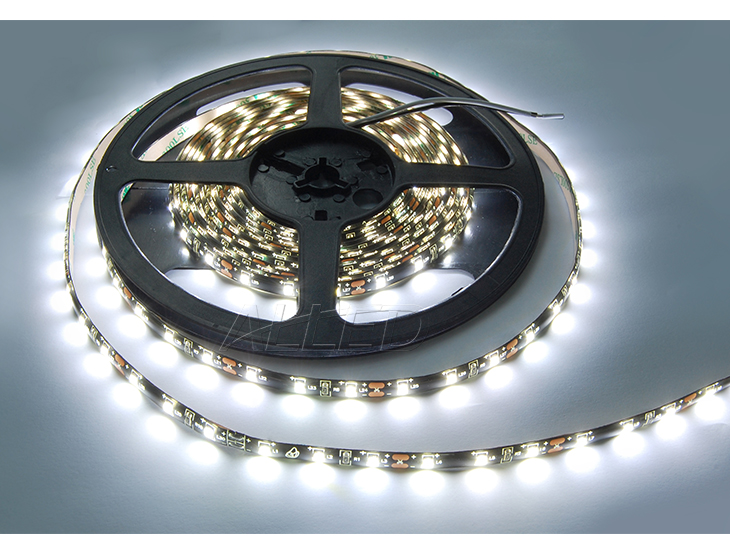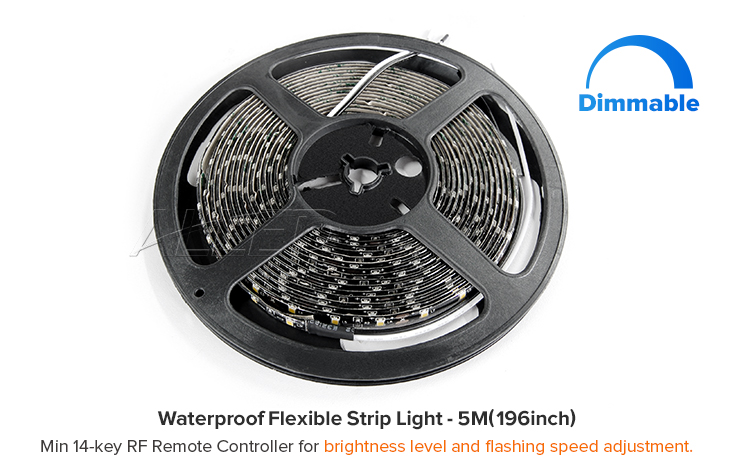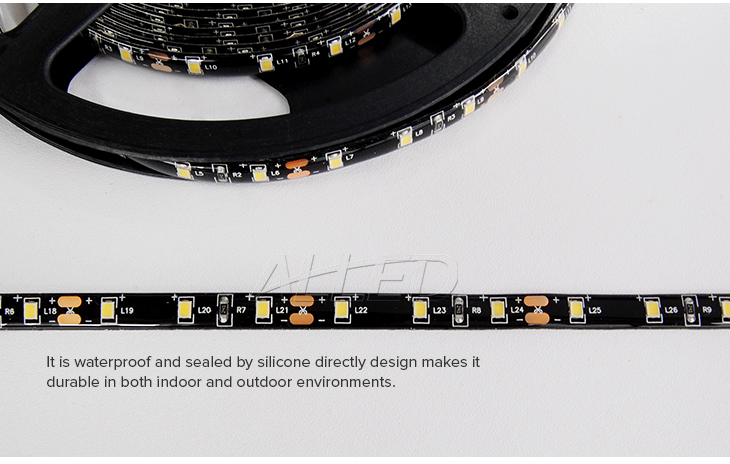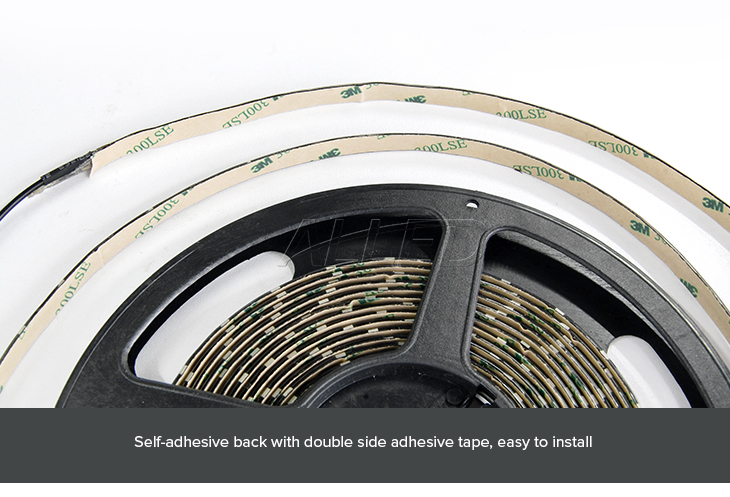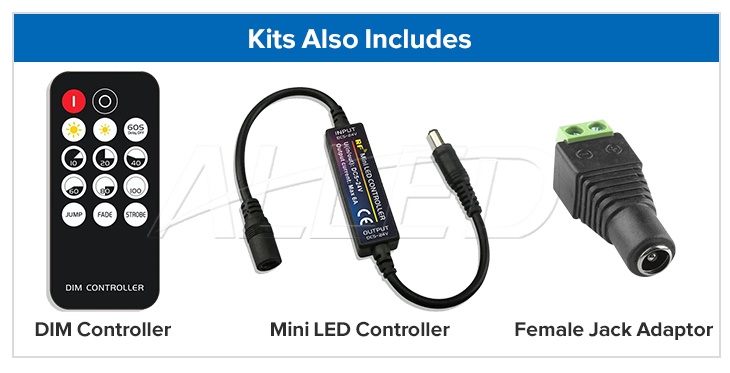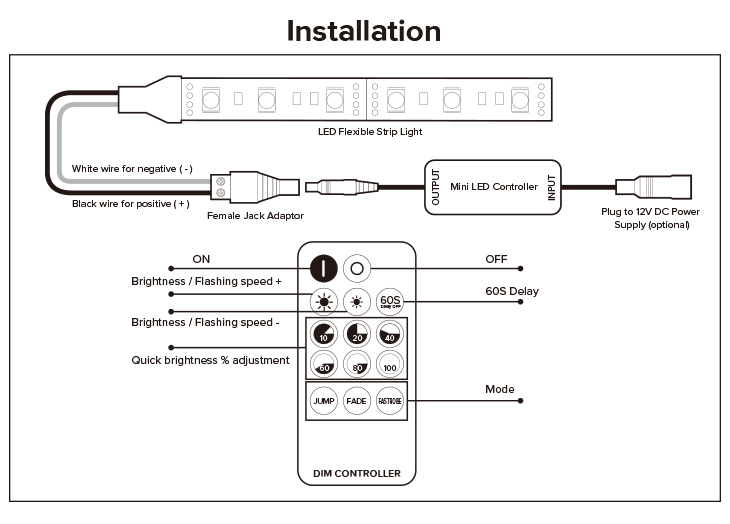 1x5M Waterproof LED Strip Light
1xMini 14-Key RF Remote Controller
1x12v DC Female Jack Adaptor


Go ahead,try our high quality products!
No customer reviews for the moment.
Customers who bought this product also bought: