 
4X Zinc Alloy RV Push Latch ARC Shape Cabinet Door handle locks for Caravan Cupboard/Counter
free shipping standard delivery


4X ARC Shape Lock for RV Door/Cabinet Latch

ALLED recommends this new ARC Shape handle locks for your RV/Caravan/Motor-home/Marine/Yacht, etc as the door lock of a cupboard, closet, drawer, counter, cabinet or desk. It is designed with combinative functions for locking by a Zinc Alloy button knob and opening the door with the ARC shape handle. The lock latch is firm enough so that you never need to worry about the pocket door opening itself when driving on a rugged road. It is a self-locking construction so there is no need for an extra key. It is ideal for the wooden door sheet, with thickness ranges of 15-18mm. The solid metal handle and button knob are finished with high quality brushed Nickel to ensure it is rust free and also works as an ornamental decor. The embedded installation will leave you with a clean and tidy finish. A full set of this lock includes the ARC Shape handle and button knob, the ABS lock bottom, 6 pieces head screw (2*M4, 3*M3,1*long Screw).

It is available in Black and Nickel Plated for your choice, you could choose the plated colour as your request

Ps: long for M4, short for M3.






•Material of solid Zinc Alloy handle and button, abrasion resistant
•Brushed Nickel finished, avoid rusting
•Fashion and Simple style and exquisite decor
•To install design, leaves a clean and tidy finish
•Control by press/pull button, no need to add a key.
•Rang of door sheet: 15-18mm
•Recommended cut hole diameter: 11mm(M),6mm,6mm
•Weight:130g each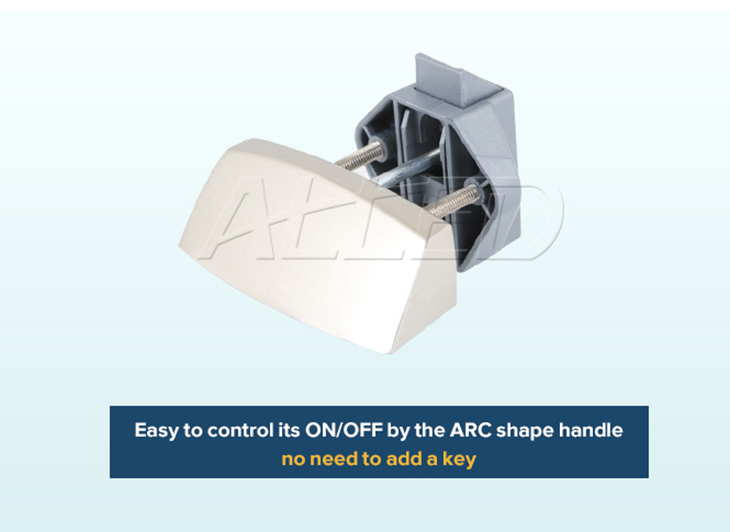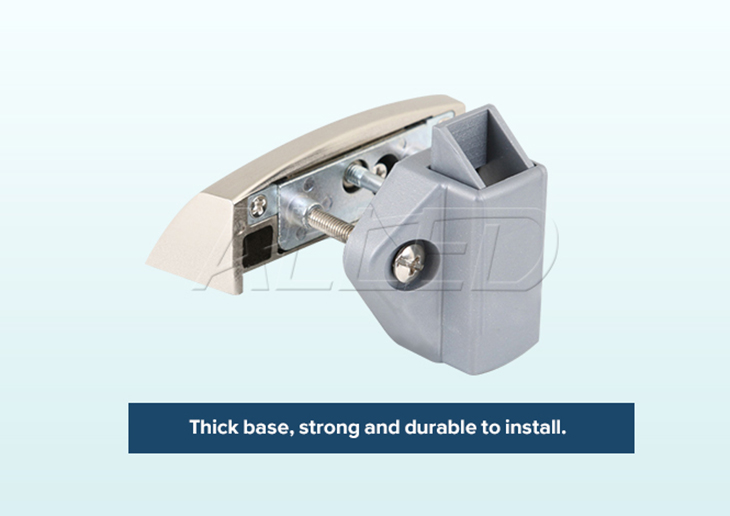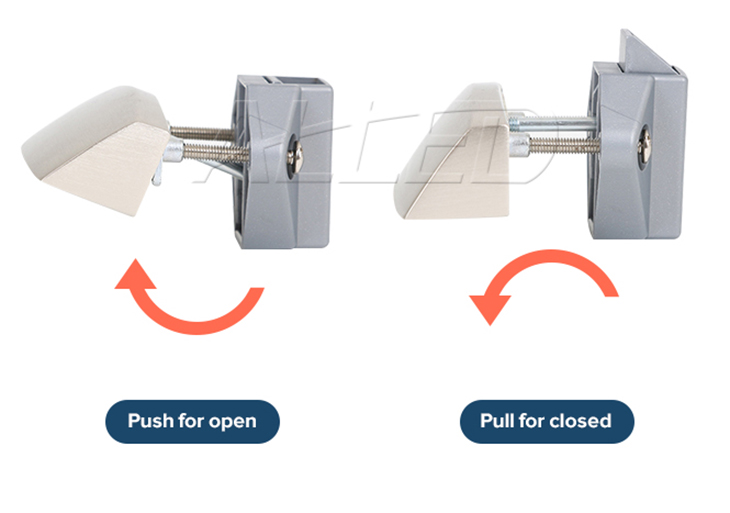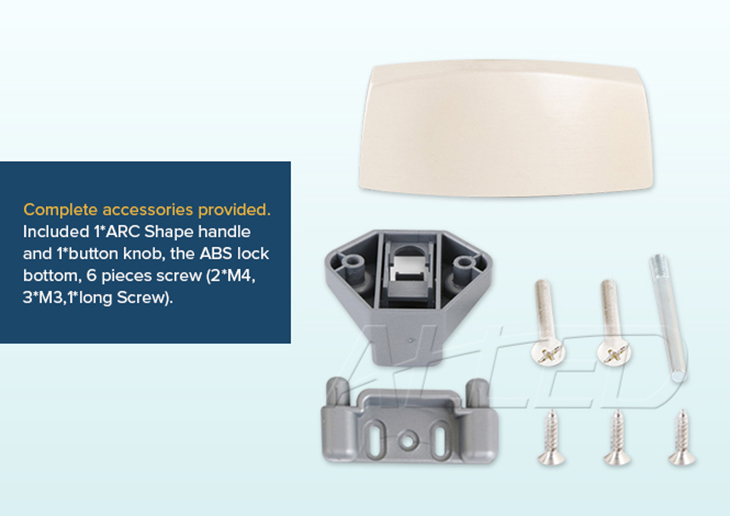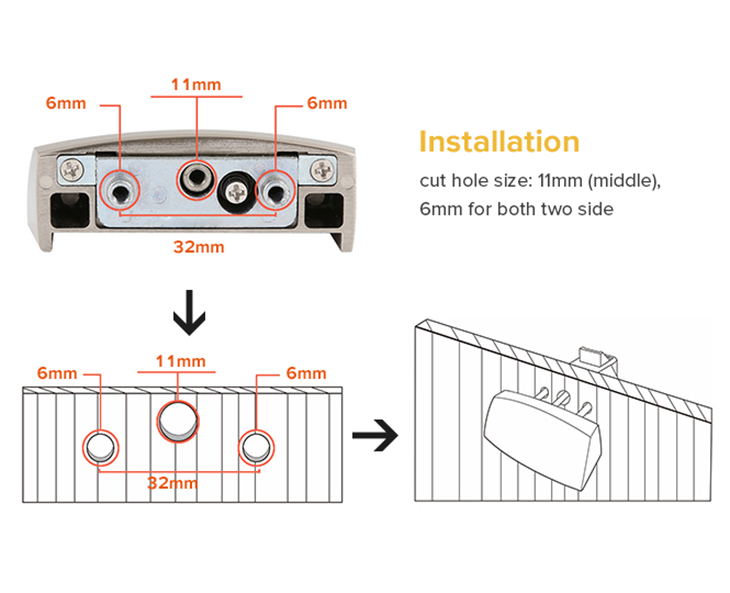 Four Pieces of ARC Shape Cabinet Door Latch Knob


Go ahead,try our high quality products!
No customer reviews for the moment.
Customers who bought this product also bought: