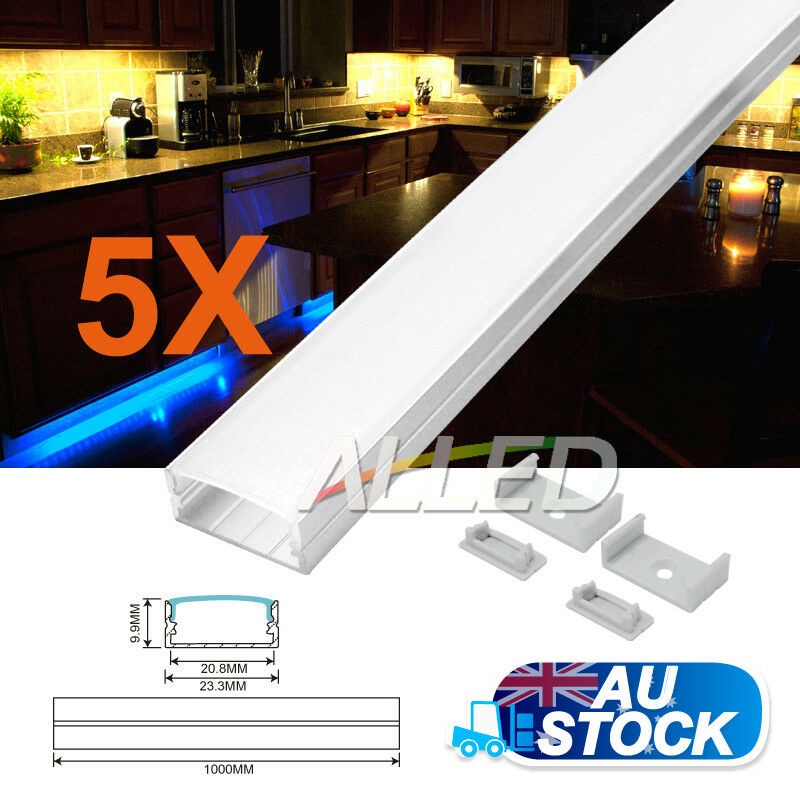  
5X1M/1000MM Aluminium LED Extrusion Flat Alloy Channel Bar For Strip light Kitchen
free shipping standard delivery

5X1M Alloy Channel Aluminum Bars for LED strip light under cabinet/Kitchen/Bathroom

ALLED introduces this Alloy Channel Aluminous Bar to support your flexible strip light, so that you can use it as contour lighting, jewelry showcase lighting, commercial food display cabinet enhanced lighting etc. This channel bar is sold by 1M, but you purchase more than one pieces and then connect them together as you required. Its strong aluminum body not only provides protection of your strip light, but also ensures efficient heat sink. Then removable PC lens distributes soft and even lighting. A set of plugs and clips are provided for each 1M bar, but the strip light are NOT included in this sale.



 
 

 

• Acceptable 20.8MM width flexible LED strip light
• High quality alloy channel aluminum bar
• Suitable for your flexible LED strip light
• Convenience for installation
• Size: 1000 X 20.8X 9.9 MM
• Total weight: 168g/ea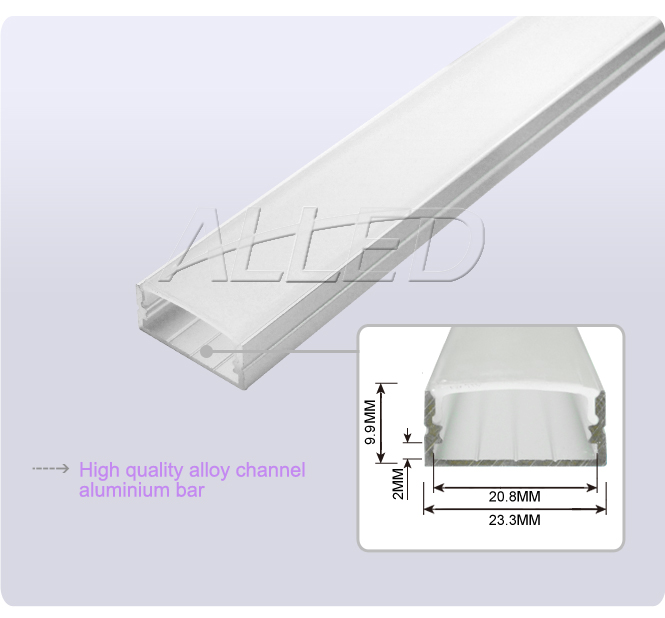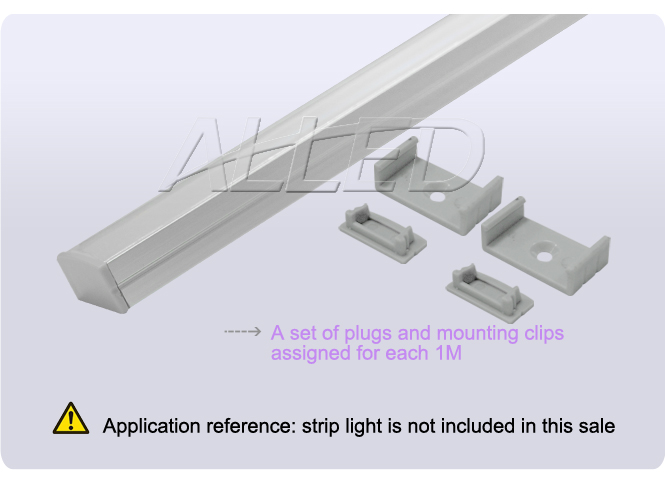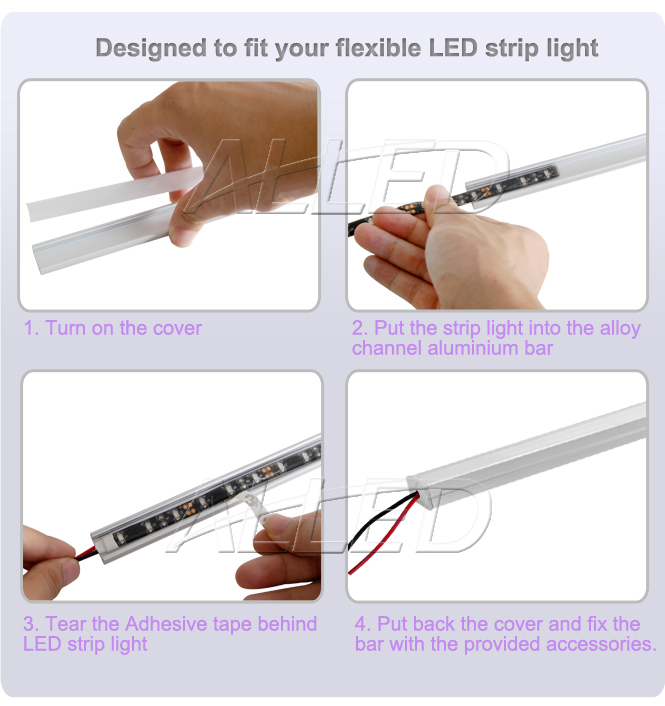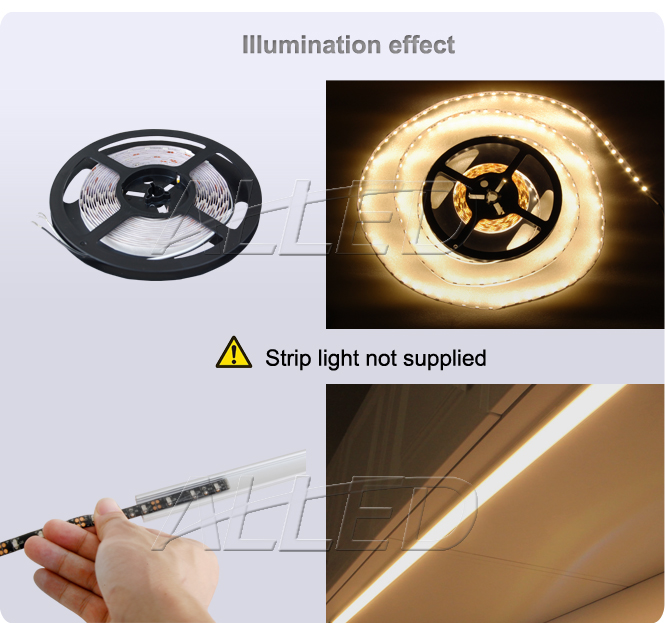 5 X 1M Alloy Channel Aluminum Bars
Plugs and Mounting Clips


Go ahead,try our high quality products!
No customer reviews for the moment.